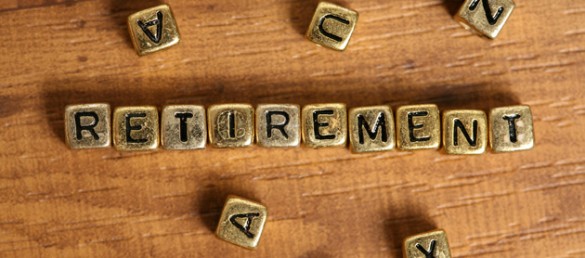 As Vanderbilt's transition to our new streamlined retirement plan structure progresses, updates on "hot topics" and frequently asked questions are being shared in MyVU and MyVUMC.
If you have existing retirement savings with TIAA-CREF, you should be aware that your investments may be handled differently depending on the funds you hold. TIAA-CREF offers both annuity and mutual fund investment options. Review your statement or online account to find the names of the funds you are invested in, then carefully compare them to the investment mapping guide on Vanderbilt's retirement transition website or the printed copy you received in the mail.
Annuity balances will remain with TIAA-CREF unless you initiate an individual transfer of assets. While your existing balance will remain, you will not be able to contribute additional money to the accounts after March. Annuity funds include:
CREF Global Equities

CREF Inflation-Linked Bond
CREF Bond Market
CREF Equity Index
CREF Stock
CREF Growth
CREF Money Market
TIAA Real Estate
CREF Social Choice
TIAA Traditional
Mutual fund balances will be mapped to options in the new core lineup. These funds include:
TIAA-CREF Eq Index-Inst

TIAA-CREF S&P 500 Idx-Inst
TIAA-CREF Gr & Inc-Inst
TIAA-CREF Lg-Cap Gr Idx-Inst
TIAA-CREF Lg-Cap Val Idx-Inst
TIAA-CREF Lg-Cap Val-Inst
TIAA-CREF Mid-Cap Gr-Inst
TIAA-CREF Mid-Cap Val-Inst
TIAA-CREF Intl Eq Idx-Inst
TIAA-CREF Intl Eq-Inst
TIAA-CREF Real Est Secs-Inst
TIAA-CREF Sm-Cap Bl Idx-Inst
TIAA-CREF Sm-Cap Eq-Inst
TIAA-CREF Social Ch Eq-Inst
TIAA-CREF Lfcyle Rtmt Inc-Inst
TIAA-CREF Lifecycle 2010-Inst
TIAA-CREF Lifecycle 2015-Inst
TIAA-CREF Lifecycle 2020-Inst
TIAA-CREF Lifecycle 2025-Inst
TIAA-CREF Lifecycle 2030-Inst
TIAA-CREF Lifecycle 2035-Inst
TIAA-CREF Lifecycle 2040-Inst
TIAA-CREF Lifecycle 2045-Inst
TIAA-CREF Lifecycle 2050-Inst
TIAA-CREF Lifecycle 2055-Inst
For more about Vanderbilt's retirement plan transition, visit the Retirement Plan Transition website.