Mary Frances Berry to deliver inaugural Callie House Center lecture
Vanderbilt University's African American and Diaspora Studies Program will launch the Callie House Research Center for the Study of Black Cultures and Politics on Thursday, March 12, with the inaugural lecture by Mary Frances Berry, former chair of the U.S. Civil Rights Commission. The celebratory event will begin at 5:30 p.m. in the Buttrick Hall Atrium.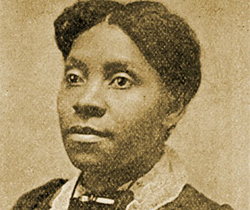 Callie House was born a slave in Rutherford County, Tennessee, in 1861. After she was freed, she worked as a seamstress and washerwoman in Nashville. She became interested in social justice and politics and led the first mass slave reparations movement in the United States from Nashville. In 1898, she helped found the National Ex-Slave Mutual Relief, Bounty and Pension Association.
"We are honored to have Dr. Berry, who has written the definitive biography of Callie House, deliver our center's inaugural lecture," said Tracy Denean Sharpley-Whiting, director of African American and Diaspora Studies. Berry's book is My Face is Black is True: Callie House and the Struggle for Ex-Slave Reparations. Berry, who grew up in Nashville, is the Geraldine R. Segal Professor of American Social Thought and professor of history at the University of Pennsylvania.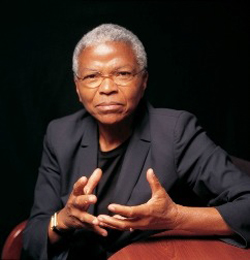 The event also will recognize the research of three professors affiliated with African American and Diaspora Studies who have published books this spring: Houston Baker, Alice Randall and Sharpley-Whiting.
The Trouble with Post-Blackness (Columbia University Press) is edited by Baker, a Distinguished University Professor and professor of English and African American and Diaspora Studies, and K. Merinda Simmons, assistant professor of religious studies at the University of Alabama. This collection of original essays confronts the premise, advanced by black intellectuals, that the Obama administration marked the start of a "post-racial" era in the United States.
Randall, writer-in-residence in African American and Diaspora Studies, has co-authored with her daughter, Caroline Randall Williams, the cookbook Soul Food Love: Healthy Recipes Inspired by One Hundred Years of Cooking in a Black Family (Random House). It's a collection of recipes that translates the meals and traditions handed down by generations of black women into healthful but still delicious dishes. Soul Food Love also focuses on the fraught relationship African American women have had with food and offers a new way forward that honors their cultural and culinary heritage.
Sharpley-Whiting, Gertrude Conaway Vanderbilt Professor of African American and Diaspora Studies and French, is the author of Bricktop's Paris: African American Women in Paris Between the Two World Wars (SUNY Press). Set in the world of Jazz Age Paris, it's the inspiring nonfiction story of 25 African American women who were able to find freedom of expression in a variety of forms by moving to France. Sharpley-Whiting also included a fictionalized autobiography of Ada "Bricktop" Smith in her book.
A reception and book signing with all four authors, including Berry, will follow the talk. This event is free and open to the public. For more information, call (615) 343-6390.