Media Inquiries
Latest Stories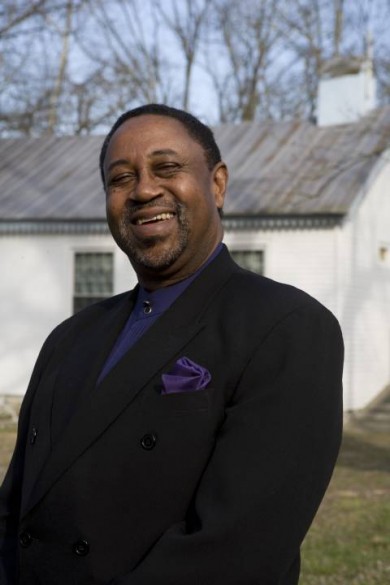 A renowned Vanderbilt University scholar on the legacy of Martin Luther King Jr. is calling on Americans to mark the 50th anniversary of the Selma campaign by recommitting themselves to the protection of voting rights.
Lewis V. Baldwin, a professor of religious studies, emeritus, will be in Selma as well as his nearby hometown of Camden, Alabama, March 6-8 to commemorate "Bloody Sunday," when a 1965 civil rights march from Selma to Montgomery was broken up by state and local law enforcement. The demonstrators were met at the Edmund Pettus Bridge with tear gas and billy clubs.
Baldwin will speak at 4 p.m. March 7 at J.E. Hobbs School in Camden after visiting Selma the previous day. His talk, "A Legacy of Scarred Hands," is part of a celebration of the voting rights struggle. He will then return to Selma on Sunday for the march across the Edmund Pettus Bridge.
"[lquote]I hope the movie Selma and the events surrounding the 50th anniversary of the Selma campaign will resensitize us to the need to be diligent and determined in protecting voting rights," Baldwin said.[/lquote] "We must rededicate ourselves to what should be the most basic right in any system that claims to be rooted in the traditions of participatory democracy."
Baldwin said that he has a mixture of pride and sadness as he looks back at what happened 50 years ago in Selma.
"I celebrate the Voting Rights Act, which validated the campaign that had occurred in Selma and had spilled over into Camden, Millers Ferry, Gees Bend and other surrounding areas," he said. "On the other hand, I feel sadness when I think about current efforts aimed at voter intimidation and suppression on the part of many of our politicians, mainly Republicans.
"In my opinion, the forces of retrogression, or those who fought against voting rights back in 1965, would be proud of what some of our Republican governors and lawmakers are doing today to restrict voter registration and the voting rights of minorities, students and the elderly, those who traditionally vote for Democratic candidates," he said. "How can we as a nation tolerate these efforts to turn back the clock without crying out loudly and consistently? I often ask myself this question, and I have gotten no answer that makes sense."
Baldwin was a sophomore at Camden Academy during the Selma campaign and vividly remembers the spirit of the people in and around Selma during the struggle for voting rights.
"I have strong memories of Dr. Martin Luther King Jr.'s trip to both my school and the historic Antioch Baptist Church in Camden," Baldwin said. "In planning for the voting rights campaign, King had actually looked at both Camden and Marion, his wife's hometown, as possible headquarters for that campaign. However, he ultimately chose Selma because its sheriff, Jim Clark, was the kind of highly temperamental, volatile personality who could be counted on to use violence against the demonstrators, thereby attracting national attention and sympathy for a voting rights bill."
Baldwin said that his talk in Camden, "A Legacy of Scarred Hands," has grown out of memories of his father's scarred and bloody hands. "He was an uneducated, country Baptist preacher who also stacked lumber at the Camden Sawmill, and I remember the blisters on his hands and the many hours my mother spent picking splinters from his fingers," Baldwin said. "People in Camden in those days were farmers, also like my father, or did other types of labor with their hands, but they also had a yearning for freedom, and they also put their bruised hands and their tired and worn feet to the service of fighting for justice."
Baldwin emphasized that the struggle for voting rights remains a part of the unfinished agenda of the civil rights crusade.
"I am so excited about what this weekend promises, not only in the realm of celebration, but also in terms of ideas and suggestions about where we should go from here," he said.