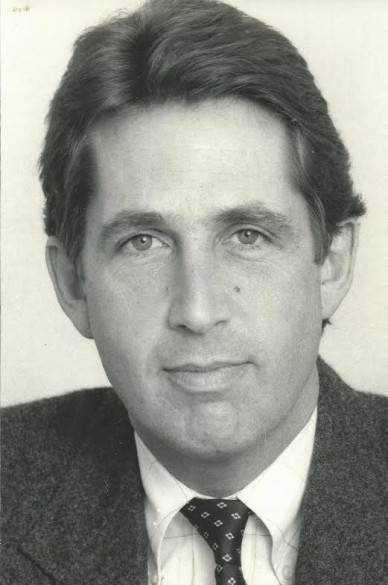 Joel Bell Covington Jr., who held a number of key roles at the Owen Graduate School of Management during the 1980s and 1990s, died Feb. 21 at his home. He was 67 and had been diagnosed with cancer.
"His calm, good-natured personality always made students, faculty and staff feel comfortable–even in challenging times," said M. Eric Johnson, Ralph Owen Dean and Bruce D. Henderson Professor of Strategy at Owen, who was on the Owen faculty 1991-1999. "He will be missed."
Covington was hired as a development officer for Owen in 1980, later transitioning to admissions director, director of the MBA program and finally associate dean for external affairs. He helped to create an International MBA program in Miami for students from South America and the United States and also ran Owen's non-degree programs for a time.
"Back when we didn't always have the time or the budget to make things happen at Owen, Joel was the guy we called upon when we needed something accomplished," said Germain Boer, professor of accounting, emeritus. "He would always step up and get the job done."
After leaving Vanderbilt, Covington owned and operated Sifford Video Services from 2002 to 2008. He prided himself on being "a lifelong Commodore" with season tickets to football and men's basketball. He also enjoyed fishing and gardening.
A native of Newton, Massachusetts, Covington was a history major at Vanderbilt, earning his bachelor's degree in 1969. Four years of service in the Navy followed, including cruises in the Mediterranean, North Atlantic and Caribbean. He worked for six years for Mobile Oil as a marketing representative and area resale manager before returning to Vanderbilt in 1982, earning an MBA from Owen in 1984.
Survivors include wife Charlotte Mathias Covington (BSN'69, MSN'89), Vanderbilt associate professor of nursing, emerita; brother Randolph Covington of Verona, Virginia; son Joel Bell Covington IV (BA'92, MEd'98) of Nashville; daughter Sarah Covington-Kolb of Greenville, South Carolina; and three grandchildren.
A memorial is scheduled for 2 to 4 p.m. March 8 at Cheekwood Botanic Hall, 1200 Forest Park Drive. The burial will be private in Bellwood Cemetery in Adams.
In lieu of flowers, donations may be made to the Richland Creek Watershed Association, Second Harvest Food Bank or Cheekwood Botanical Garden & Museum of Art.
Austin & Bell Funeral Home in Springfield, Tennessee, is handling the arrangements.