Orr awarded prestigious ACLS fellowship
by
Ann Marie Deer Owens
Feb. 25, 2015, 12:14 PM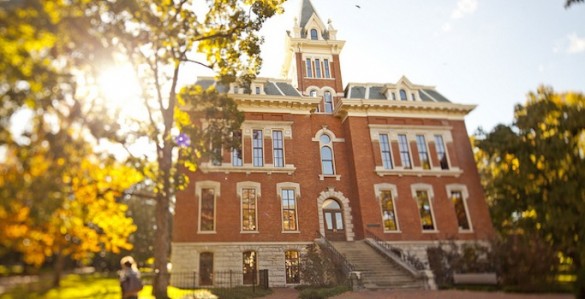 The American Council of Learned Societies (ACLS) has awarded Vanderbilt University Associate Professor of English Bridget Orr a prestigious fellowship for her latest book project, England's Enlightenment Theater: Sentiment, Nation, Empire.
"My new book is about radical plays that dramatize concerns over class hierarchy, religious difference, cultural diversity and imperial invasion," Orr said.
Orr was educated at Victoria University of Wellington and at Cornell University, where she received a doctorate in 1995. She was a visiting scholar at Clare Hall, Cambridge University, and remains a life fellow of the college. Orr taught in the departments of English at Victoria University of Wellington, University of Auckland, University of Iowa and Fordham University before coming to Vanderbilt in 2002.
"The ACLS Fellowship is a great confirmation of Bridget's work and confirmation as well that scholars in the College of Arts and Science continue to be nationally recognized in humanistic inquiry and investigation," said Michael Kreyling, the Gertrude Conaway Vanderbilt Professor of English and interim department chair.
Orr's first book, Empire on the English Stage, 1660-1714 (Cambridge University Press, 2001) focuses on colonialism, national identity and the representation of race and ethnicity on stage in Restoration and early 18th-century plays.
A second focus of Orr's research is writing about and by New Zealanders, Maori and Pacific Islanders. Currently, she is looking at Pasifikas' cultural response to climate changes.
Courses she teaches at Vanderbilt include those which examine 18th-century culture and financial crisis, celebrity and empire, as well as Maori and Pacific Islander writing and film. She currently serves as interim director of undergraduate education in the Vanderbilt Department of English.
The mission of ACLS, a private, nonprofit federation of 72 national scholarly organizations, is the advancement of humanistic studies in all fields of learning in the humanities and the social sciences and the maintenance and strengthening of relations among the national societies devoted to such studies.