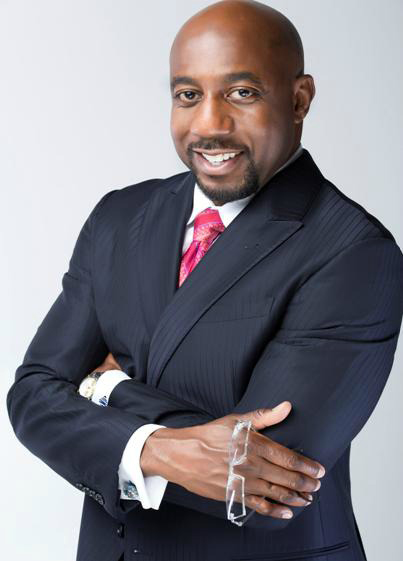 A Feb. 28 forum on social justice hosted by the Kelly Miller Smith Institute (KMSI) on Black Church Studies at Vanderbilt University will feature the Rev. Dr. Raphael G. Warnock, senior pastor of Ebenezer Baptist Church in Atlanta, Georgia.
Warnock will discuss "The Divided Mind of the Black Church: Theology, Piety and Public Witness" during the forum, which is scheduled from 9 a.m. to noon in Room 122 of Vanderbilt Divinity School.
"Warnock's work accentuates the legacy here at the KMSI bridging what it means to be black and Christian in America as well as in the academy and church," said Forrest Harris, associate professor of the practice of ministry and director of the Kelly Miller Smith Institute on Black Church Studies.
Ebenezer Baptist Church was founded in 1886 during Reconstruction in the South. The church's strong legacy of helping the oppressed, disenfranchised and underprivileged has included the leadership of the Rev. Martin Luther King Jr., who served as co-pastor with his father during the 1960s.
Warnock has served since 2005 as senior pastor at Ebenezer Baptist, enhancing the church's role of public advocacy. He has defended voting rights in his own state of Georgia and led a "freedom caravan" to New Orleans to protect the voting rights of Katrina evacuees. In addition, he has worked on issues affecting the downtrodden and disenfranchised in areas that include criminal justice, public education and health care.
Warnock earned a bachelor's degree in psychology from Morehouse College and a master of divinity degree from Union Theology Seminary, where he graduated with honors and distinctions. Seeing his pastoral work as tied to the ministry of scholarship and the life of the mind, Warnock continued his graduate studies at Union, receiving a doctor of philosophy in the field of systematic theology.
Warnock's numerous honors include induction into the Martin Luther King Jr. Board of Preachers.  At the request of President Obama and First Lady Michelle Obama, Warnock delivered the closing prayer at the 2013 inaugural prayer service at the National Cathedral. He is the author of The Divided Mind of the Black Church: Theology, Piety and Public Witness (NYU Press, 2014).
The Kelly Miller Smith Institute on Black Church Studies was established in honor of the late Kelly Miller Smith Sr., assistant dean of Vanderbilt Divinity School from 1968 until his death in 1984. The institute perpetuates his legacy of theological and academic excellence and prophetic witness.
For more information, email Sha'Tika Brown or call (615) 936-8453.