Media Inquiries
Latest Stories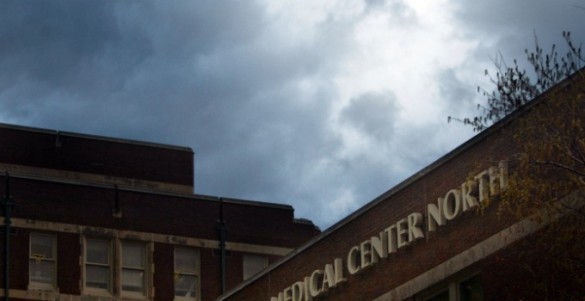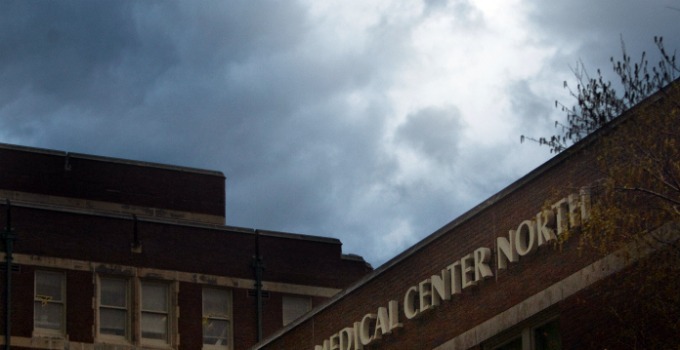 Historically, the spring months—especially March, April and May—are the most active for severe weather throughout the Middle Tennessee area. A number of resources are available to help members of the Vanderbilt community prepare and have a plan in place should severe weather threaten campus.
"[rquote]The height of severe weather season is fast approaching, so I encourage everyone to review their severe weather response plans and prepare beforehand,"[/rquote] said Johnny Vanderpool, Vanderbilt's emergency preparedness coordinator.
Tornados can be deadly and happen with little or no warning. In 2014, a total of 23 tornados occurred across Tennessee.
New tornado safety posters are being posted around campus, and emergency guides, which are beneficial in developing or evaluating individual severe weather plans and procedures, are available on Vanderbilt's emergency preparedness website.
Also key is registering additional contact information—such as cell phone numbers, land line phone numbers and personal email addresses—in AlertVU, Vanderbilt's emergency notification system. As a baseline of communications, the system automatically sends emergency notifications to all Vanderbilt email addresses. However, providing additional points of contact offers multiple channels and opportunities for receiving emergency information.
Vanderbilt Severe Weather Warning System
Vanderbilt contracts with a commercial weather monitoring company to warn the university when severe weather is approaching Vanderbilt's main campus and Vanderbilt Health One Hundred Oaks. If a tornado is detected and within 15 minutes of reaching either campus, the Vanderbilt Severe Weather Warning System is activated.
Electronic sirens on the main campus will sound, and overhead announcements at Vanderbilt University Medical Center and Vanderbilt Health One Hundred Oaks will be activated in the event of a severe weather threat.
The Vanderbilt siren has a distinctive tone, similar to an air raid siren. Click here to listen to a sound sample of Vanderbilt's electronic sirens.
Metropolitan Nashville/Davidson County may also sound its sirens; however, those sirens are not specific to Vanderbilt and are activated when the National Weather Service issues a tornado warning for anywhere in the Davidson County area.
AlertVU
Vanderbilt's emergency notification system, AlertVU, would also be activated during a severe weather threat. Alert VU may be used in the event of any type of emergency that poses an imminent threat or danger to the Vanderbilt community.
The system automatically sends emergency notifications to all Vanderbilt email addresses; however, subscribers also can register their cell phones, land line phones and personal email addresses to expand the ways in which they receive these important alerts. Information provided by subscribers is private and will not be shared. The service is available free* to students, faculty and staff. To register, update an existing account or for more information, visit Vanderbilt's Emergency Preparedness website.
*There is no charge to receive AlertVU messages. If you choose to receive text messages, however, your cell phone carrier may charge you to receive them.
Desktop Alerts
The AlertVU Desktop Alert program displays full-screen desktop alerts on workstations and on desktops across the university and Medical Center where it is installed any time the AlertVU system is activated.
If you are not sure if the Desktop Alert program has been added to your desktop, have questions, or would like to request the service, contact VUIT at 343-HELP.
The Desktop Alert program operates behind the scenes and has no impact on the day-to-day performance of your computer. When AlertVU is activated, an alert will appear on users' screens. Users will be asked to acknowledge that they have received the notification and to then take action as directed or resume normal activity. The Desktop Alert software is available for use on your personal computer while you are using the Vanderbilt network. Downloads are available here. The software should not be downloaded to your office PC unless instructed by your desktop team; that will be handled centrally in most areas.
If you have questions about the program, please email alertvu@vanderbilt.edu.
Tornado Warnings: What to Do
If outside, seek shelter inside the closest building.
Move away from windows, lobbies and doors to the most interior portion of the building or the area of best refuge.
Assist persons who need help.
For more information about preparing for severe weather and other types of emergencies, visit the Emergency Preparedness website.