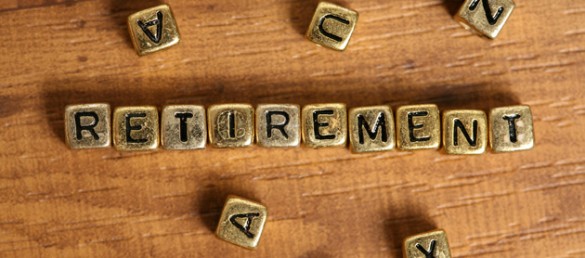 As Vanderbilt's transition to our new streamlined retirement plan structure progresses, updates on "hot topics" and frequently asked questions are being shared in MyVU and MyVUMC.
When Vanderbilt's new retirement plan structure takes effect in April, participants will gain the ability to invest in best-in-class mutual funds from a number of investment companies, while enjoying the simplicity of having one place to manage their accounts and receiving one statement.
"Our new plan structure separates the funds offered in our core investment lineup from the administrative services provider. We can choose the funds and provider we think meet employees' needs based on their own merits," said Rick Ohmer, senior director of compensation and benefits. "This means that we aren't tied to offering funds managed only by the company providing administrative services for the plan. We can choose the funds that we feel are best in different asset classes, no matter which company manages them."
Fidelity Investments will become the Vanderbilt retirement plan's single administrative services provider in April. "The Retirement Plan Oversight Committee chose Fidelity after a thoughtful and comprehensive review process, in part because of its strong track record completing successful transitions for universities and health systems like ours," Ohmer said. "They also offer the ability do a lot of account maintenance tasks online or over the phone and have great educational tools, calculators and resources on their NetBenefits website."
The core investment lineup is made up of funds carefully selected and monitored by Vanderbilt's Retirement Plan Oversight Committee. "The funds we selected are the ones we felt had the strongest performance, managers and stability, as well as the most competitive management expenses," Ohmer said. "We didn't limit ourselves to funds offered by one or two companies. We wanted to offer different types of funds, including small-, mid- and large-cap; international; and bonds, so participants could build a diverse portfolio from a manageable set of options. That's why you see funds managed by several companies in the core lineup."
"The committee will review the funds regularly, and we may make changes in the future if we feel other funds are better for plan participants," Ohmer added. "For example, today's lineup includes a number of funds managed by Vanguard, but in a year or two, if we feel other companies' funds are better, we may swap them out. We won't make changes unless we really feel it's warranted, though." The committee's goal is to ensure Vanderbilt's retirement plan is managed in the best interest of all participants and complies with regulations.
For more about Vanderbilt's retirement plan transition, visit the Retirement Plan Transition website.