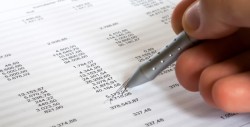 The cost of employer-sponsored health coverage is included in the 2014 W-2 for employees who participate in the Vanderbilt Health Plan. This amount is informational and does not affect income tax rates or calculations, nor is it reported on income tax returns. This information is listed in box 12, code DD.
A printing error occurred which resulted in only the employer portion of the cost being included in the box. It should have been the total of the employer and employee portions. Employees who paid for Vanderbilt health coverage in 2014 can view their revised W-2s on C2HR. Revised paper copies were also mailed to homes.
If you receive a revised W-2 due to this error, you do not need to take any action. If you have already filed your 2014 income taxes, you should not need to amend your return. It is provided for your information only and intended to help you understand and compare the cost of your Vanderbilt health care coverage relative to consumer health plans.
If you have any questions, please contact the Employee Service Center.