Vanderbilt University's Impact Symposium, one of the oldest university lecture series of its caliber in the nation, is marking its 51st year with a slate of speakers that includes award-winning playwright and actress Anna Deavere Smith, Washington Post columnist Eugene Robinson, ESPN host Stephen A. Smith and former New York City mayor Rudy Giuliani. All will deliver public lectures at Vanderbilt March 16-18.
The theme of this year's symposium is "How You See It: Perceptions of (In)Equality." Anna Deavere Smith will speak on Monday, March 16, in Vanderbilt's Sarratt Cinema; Robinson and Stephen A. Smith on Tuesday, March 17, in Langford Auditorium; and Giuliani on Wednesday, March 18, in Langford Auditorium. All of the events will begin at 7 p.m.
Tickets will be available Feb. 18 and are free for Vanderbilt students with a university ID (limit one per student), free for Vanderbilt faculty and staff with a university ID (limit two per person), and $10 for the general public for each event. Tickets are available at the Sarratt Student Center box office and at all Ticketmaster outlets, online and by calling 1-800-745-3000. PLEASE NOTE: Tickets for Anna Deavere Smith are sold out; walk-ups for no-show seating are welcome, and overflow seating will be available in Sarratt Gallery.
About the speakers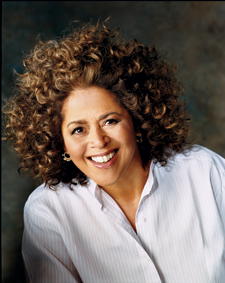 Anna Deavere Smith is a playwright and actor best known for crafting one-woman, multi-character works about American social issues, including race, politics and health care. She has received Obie and Drama Desk awards, two Tony nominations and was a runner-up for the Pulitzer Prize. In addition to appearing on Showtime's Nurse Jackie, her acting credits include television's The West Wing and the films Rachel Getting Married, Philadelphia and The American President. She is the recipient of the 2013 Dorothy and Lillian Gish Prize, one of the most prestigious awards in the arts, as well as the National Humanities Medal and a MacArthur Foundation Fellowship. Her latest book is Letters to a Young Artist: Straight-up Advice on Making a Life in the Arts. A professor at New York University's Tisch School of the Arts and also affiliated with NYU's School of Law, she is writing a new play about education in the United States.
---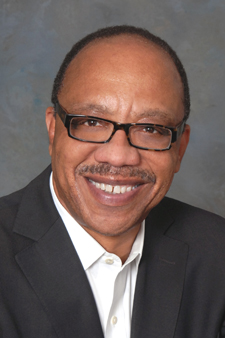 Eugene Robinson grew up in the segregated South and rose to journalistic prominences at The Washington Post, where he has been on staff since 1980. He served as city editor in charge of the paper's coverage of the District of Columbia; as South America correspondent, based in Buenos Aires, Argentina; as London bureau chief; as The Post's foreign editor; as assistant managing editor in charge of the style section; and, since 2005, as associate editor and columnist. He currently writes a twice-weekly column for which he's won wide acclaim, most notably receiving the 2009 Pulitzer Prize for his commentary on the 2008 presidential race that resulted in the election of the first African American U.S. president. He is a member of the National Association of Black Journalists and the NABJ Hall of Fame. His latest book, Disintegration, discusses the disintegration of the black community and its implication for policies on school reform, urban renewal and affirmative action.
---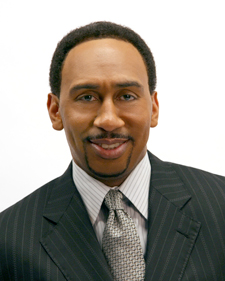 Stephen A. Smith is a talk show host, television personality and former sports journalist known for his frank, demonstrative style. He currently serves as a commentator on ESPN's First Take, where he appears with Skip Bayless and Cari Champion. He also hosts The Stephen A. Smith and Ryan Ruocco Show on ESPN Radio New York, 98.7 FM, and is a featured columnist for ESPNNY.com. A preeminent voice within the African American community, Smith is a regular guest on MSNBC's Morning Joe, The Ed Show and Hardball and Fox News' Hannity.
---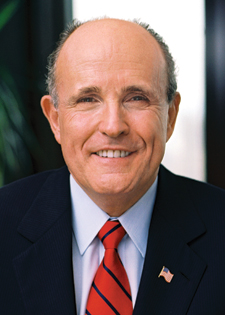 Rudy Giuliani led a career of public service before his election in 1993 as the 107th mayor of New York. During his two terms in office, he reduced crime in the city by 65 percent, cut welfare rolls in half, reduced taxes by $2.5 billion and created a record number of new jobs. His biggest challenge came in the immediate aftermath of the Sept. 11, 2001, terrorist attacks on the World Trade Center, when his calm, steady leadership earned him the title "America's Mayor" as well as the distinction of being named Time magazine's 2001 Person of the Year. In addition, he was appointed an honorary Knight Commander of the Most Excellent Order of the British Empire (KBE) by Queen Elizabeth II.
---
About the Impact Symposium
This year's Impact Symposium continues a longstanding tradition at Vanderbilt that began in 1964 when a group of Vanderbilt students saw the need to increase the campus's exposure to current issues by providing a symposium in which intellectually challenging—and sometimes controversial—speakers could be heard.
In 1968, the series passed a milestone when Robert Kennedy drew a record attendance of 16,000 people from more than 100 college delegations across the United States. Kennedy was joined that year by Julian Bond, a leader of the civil rights movement and founding member of the Student Nonviolent Coordinating Committee, along with William F. Buckley Jr., founder of the conservative magazine National Review.
Over the years, Impact programs have brought speakers such as Martin Luther King Jr., George McGovern, Robert McNamara, Jesse Jackson, former presidents Gerald Ford, Jimmy Carter and George H. W. Bush and former British Prime Minister Margaret Thatcher to campus.
For information about the Impact Symposium, call (615) 322-2471 or visit the Vanderbilt Programming Board website.