Media Inquiries
Latest Stories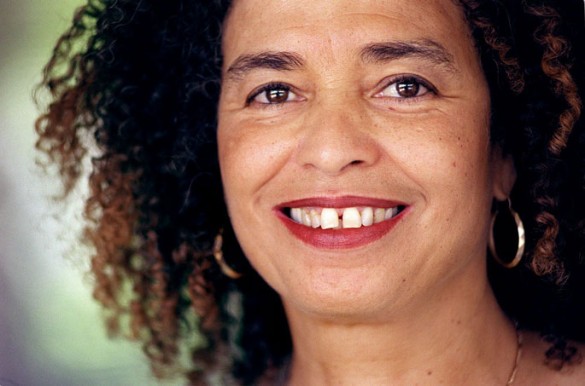 Angela Davis, known internationally for her political activism, will deliver Vanderbilt University's seventh annual Walter Murray Commemorative Lecture Thursday, Feb. 26, at 7 p.m.
The lecture, titled "A Fireside Chat on Activism," is free and open to the public and will be held in Langford Auditorium. The lecture will also be live streamed in Light Hall in case of overflow attendance. A book signing with Davis will immediately follow the program in the lobby of Langford.
The event will also be live streamed online at vanderbilt.edu/bcc.
The lecture is jointly sponsored by The Martha Rivers Ingram Commons, Office of the Dean of Students, Black Student Association, Bishop Joseph Johnson Black Cultural Center, The Carpenter Program and SHADES (Serving, Helping, Affirming the Divinity in Every Sista'), a Vanderbilt Divinity School student organization.
Davis, professor of history of consciousness and feminist studies emerita at the University of California Santa Cruz, began her activism as a child in Birmingham, Alabama, and continued her efforts through her high school years in New York. She came to national attention in 1969 when she was removed from her teaching position in the philosophy department at UCLA as a result of her social activism and her membership in the Communist Party.
In 1970, she was placed on the FBI's 10 Most Wanted List and was the subject of an intense police search that drove her underground and culminated in one of the most high-profile trials in recent U.S. history. During her 16-month incarceration, a massive international "Free Angela Davis" campaign was organized, leading to her acquittal in 1972.
Her commitment to prisoners' rights dates back to her involvement in the campaign to free the Soledad Brothers, which led to her own arrest and imprisonment. Today, she remains an advocate of prison abolition and has developed a critique of racism in the criminal justice system. She is a founding member of Critical Resistance, a national organization dedicated to the dismantling of the prison industrial complex. She is also affiliated with Sisters Inside, an abolitionist organization based in Queensland, Australia, that works in solidarity with women in prison.
During the last 25 years, Davis has lectured in each of the 50 United States, and in Africa, Europe, the Caribbean and the former Soviet Union. Her articles and essays have appeared in numerous journals and anthologies and she is the author of nine books, including Angela Davis: An Autobiography; Women, Race and Class; Blues Legacies and Black Feminism: Gertrude "Ma" Rainey, Bessie Smith and Billie Holiday; Abolition Democracy, and Are Prisons Obsolete?
Former California Governor Ronald Reagan once vowed that Davis would never again teach in the University of California system. In 1991, however, Davis became a professor in the field of the history of consciousness at the University of California, Santa Cruz. In 1994, she received the distinguished honor of an appointment to the University of California Presidential Chair in African American and Feminist Studies. She became a professor emerita in 2008.
Vanderbilt's Walter Murray Commemorative Lecture is named for the Rev. Walter R. Murray Jr., a Nashville native and Vanderbilt alumnus who was a founder of the Association of Vanderbilt Black Alumni and the Afro-American Student Association.
He later became the first African American to serve on the university's Board of Trust. He was elected a Young Alumni Trustee in April 1970 and served until 1972. One of the 10 houses of The Ingram Commons, Vanderbilt's first-year student living-learning community, also bears his name.