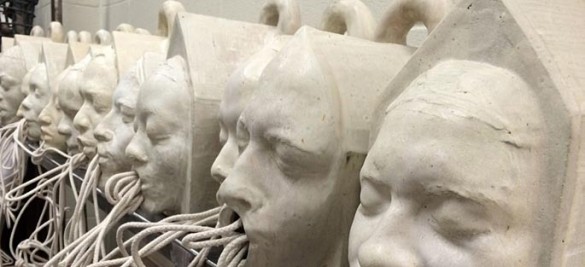 Three members of Vanderbilt's Department of Art will exhibit their new show, "Beyond Familiar," at Benton's Pop Rock Café in Nashville.
Original 2-D and 3-D art pieces will be on display Feb. 27-March 13. A reception will be held Feb. 27, from 5 to 7 p.m. The event is free and open to the public.
The artists include Jerry Phillips, the building manager and studio gallery assistant for Vanderbilt's Department of Art; Studio Arts student Jake Lee; and Jeremy Jones, a sculpture and ceramics technician at Vanderbilt. Media used include plaster, gouache on paper, stoneware, oil on canvas and more.
Benton's Pop Rock Café is located at 1600 Division St., Suite 120.
Free parking is available in the attached parking deck after 4 p.m.
CONTACT:  Jerry Phillips, (270) 719-9019
jerrybphillips@gmail.com