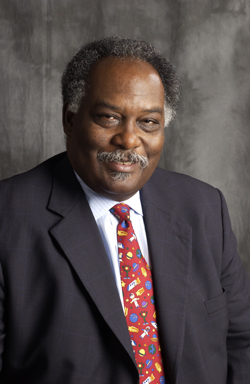 David Williams II, vice chancellor for athletics and university affairs and athletics director, is among the recipients of the inaugural Workforce Diversity Awards.
The awards, sponsored by the National Organization for Workforce Diversity, will be handed out by Mayor Karl Dean at the first annual Workforce Diversity Forum and Awards on Friday, Feb. 27, at Bass Berry and Sims in downtown Nashville. Pro Football Hall of Fame inductee Claude Humphrey and Debbie Turner, executive vice president of Journal Communications, Inc., also will be honored. Bridgestone Americas will receive the Corporate Leadership Award for Diversity and Inclusion.
The purpose of the Feb. 27 event is to recognize the importance of workforce diversity, with the forum addressing opportunities, challenges and solution strategies for businesses in advancing workforce diversity. A panel discussion will follow the awards ceremony and feature Mayra Zimmer, vice president of multicultural affairs for AIG; Chris Simmons, former chief diversity officer for PricewaterhouseCoopers; and Renata Soto, co-founder and executive director of Conexión Américas.
The Council on Workforce Innovation—an initiative of the National Organization for Workforce Diversity—is a public-private collaboration to advance innovation in the workforce through a suite of solutions that include technology, collaborative initiatives, and diversity and inclusion.
For more information about the event, contact jacky.akbari@gmail.com.