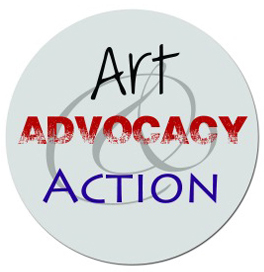 A New York Times best-selling author, Grammy-nominated singer-songwriter and international poetry champion are among the diverse artists who will come together at a public symposium Feb. 11-13 at Vanderbilt University and Scarritt-Bennett Center.
The theme for the second annual Art, Advocacy and Action conference is "This Is My Body: Exploring Gender and Sexual Justice," according to Lyndsey Godwin, assistant director of the Carpenter Program in Religion, Gender and Sexuality at Vanderbilt Divinity School.
"Art serves vision, and artists push us to understand, envision and revision the world in new ways," Godwin said. "We cannot separate the cultural confines of gender and sexuality from our bodies, but we can use art and our bodies to explore our personal and structural human experiences. These include connection, joy, pain, violence, healing, injustice, power and oppression."
Speakers and performers include:
Sonya Renee, a performance poet and founder and CEO of The Body Is Not an Apology, a global coalition focused on radical self-love and body empowerment. Renee will host a workshop at 6 p.m. Feb. 11 in the Vanderbilt Divinity School Reading Room.
Janet Mock, a writer, cultural commentator, advocate for transwomen's rights and author of Redefining Realness: My Path to Womanhood, Identity, Love & So Much More. Mock will deliver the keynote presentation, including a reading from her book at 6 p.m. Feb. 12 in Ingram Hall at the Blair School of Music.
Jennifer Knapp, a singer/songwriter whose latest album, Set Me Free, was released last fall. Knapp also has a new memoir, Facing the Music: My Story, published by Howard Books/Simon & Schuster. The story details her rise to stardom, abrupt departure from Christian contemporary music and coming to terms with her sexual orientation. Knapp's presentation will be from 1 to 2 p.m. at the Scarritt-Bennett Center in Laskey Great Hall.
Desiree Dallagiacomo, a writer, performer and educator. In addition to her studies at the University of New Orleans, where she is a recipient of the Ryan Chigazola Poetry Scholarship, she teachers performance, writing and social justice-based workshops. She ranked third in the nation at the 2014 National Poetry Slam. Dallagiacomo will speak from 2:15 to 3:15 p.m. in Laskey Great Hall of the Scarritt-Bennett Center.
Other speakers during the Feb. 13 all-day session are Melissa Gordon, a life skills instructor with Project Return, and Godwin. The symposium is free and open to the public, but registration is requested. For more information, email Sha'Tika Brown or call (615) 936-8453.
Art, Advocacy and Action is sponsored by Vanderbilt Divinity School. Event co-sponsors are Carpenter Program in Religion, Gender and Sexuality, Cal Turner Program for Moral Leadership in the Professions, Office of LGBTQI Life, Scarritt-Bennett Center, and Bishop Joseph Johnson Black Cultural Center.