Jeffrey Bucholtz, director of the national violence prevention organization We End Violence, will be at Vanderbilt Feb. 4-5 for a community discussion and series of workshops and lectures for faculty, staff, students and student-athletes.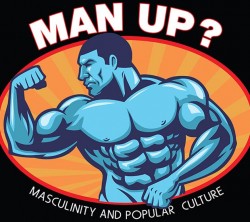 Bucholtz will present "Man Up? Masculinity and Popular Culture" at 7 p.m. Wednesday, Feb. 4, in Stevenson Center, Room 4327. The event is open to the Vanderbilt community and sponsored by the Margaret Cuninggim Women's Center, the Project Safe Center for Sexual Misconduct Prevention and Response, the Women's and Gender Studies Program and the Office of the Dean of Students.
While on campus, Bucholtz will conduct a workshop for faculty addressing pedagogy, leadership and sexual violence. In addition, he will meet with staff from the Psychological and Counseling Center and Office of the Dean of Students for "A Conversation about Preventing Violence." He also is scheduled to speak with students in Women's and Gender Studies as well as student-athletes.
For more than a decade, Bucholtz has worked as an activist and public speaker, providing hundreds of presentations and performances on sexual violence, masculinity, relationship violence, gender normativity, popular culture, violence prevention, stalking, bullying, working in alliances and feminist thought. He has done extensive work with the male community to engage and involve men in violence prevention.
For more information, contact Women's Center director Rory Dicker at rory.c.dicker@vanderbilt.edu.