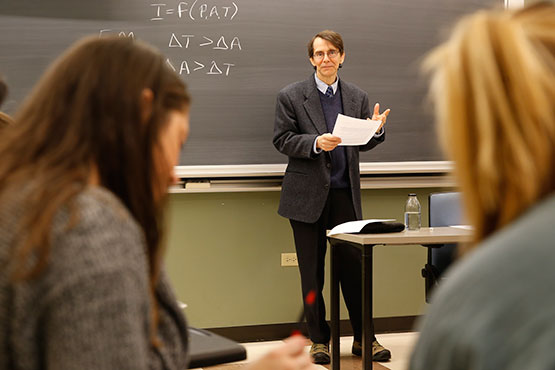 by Becca Jensen
For Sommers Kline, BA'14, it all began the first semester of her first year when she signed up for an oceanography course.
"Within the first two weeks, I learned that coral reefs were unlikely to last beyond the next 30 years," Kline recalled. "I thought that was just shocking. My interest in sustainability really took off from there."
Today, Kline works at the National Environmental Law Center, a nonprofit dedicated to pollution enforcement litigation.
"When I first came to Vanderbilt and was getting interested in these issues, I was really disappointed that there weren't that many classes to take," Kline said. "That changed while I was there. I ended up taking enough classes to make a major."
That change happened, in part, thanks to the support and dedication of Lester "Ruff" Fant, BA'63.
A member of the College of Arts and Science Board of Visitors since 2005, Fant was one of the first to raise his hand and support the school's efforts to strengthen its courses and programming in environmental and sustainability studies. He did so by annually supporting the Dean's Fund for the Arts and Science, which the dean uses to enhance the intellectual life of the school. Over the years, Fant helped bolster various initiatives through this fund, including environmental and sustainability studies.
"It's the role of a great university to expose students to really big ideas," Fant said. "A great university, which I consider Vanderbilt to be, should prepare its students to be citizens of the world."
Sustainability grows
In 2011, Fant's support helped kick-start the Sustainability Project, led by the American Studies program. Through speakers, courses, workshops, road trips, films and conferences, the project created new momentum on campus for environmental issues. This effort also included the Cumberland Project, which ran intensive workshops for Vanderbilt faculty members on how to incorporate significant environmental or sustainability components into their courses.
Ultimately, these projects led to the establishment of the undergraduate program in environmental and sustainability studies and a new minor in the field, launched in 2012.
"A core value at Vanderbilt is collaboration," said John Sloop, interim dean. "No one field has all the answers, especially when it comes to complex issues such as sustainability. The sciences, social sciences, arts, history: They all need a seat at the table.
"We are grateful for Ruff and our other supporters who understand that interdisciplinary programs such as environmental and sustainability studies are critical to helping our students learn how to think about big problems in a multifaceted way," he said.
New impact from family tradition
In 2014, Fant and his wife, Susan, made a significant commitment to the College of Arts and Science to establish, among other things, an endowed Lester G. "Ruff" Fant III Dean's Fund and the James Thornton Fant Chair in Sustainability Studies.
James Thornton Fant was Ruff Fant's great-great uncle and an early trustee of Vanderbilt. While serving as a trustee, James Thornton sent his nephew, Ruff Fant's grandfather, to Vanderbilt to be a member of the Class of 1899.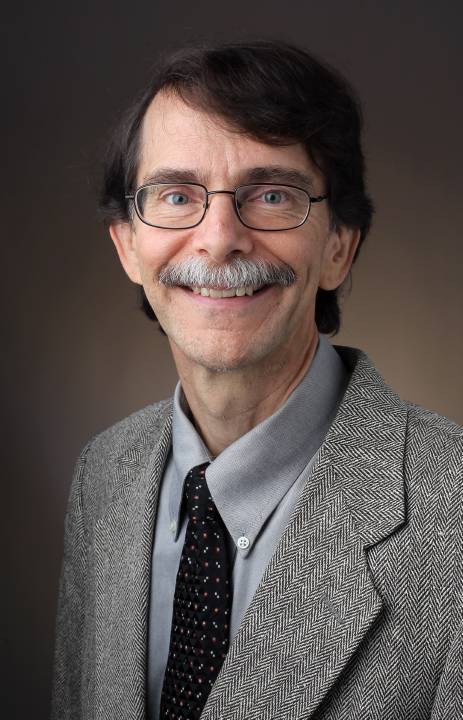 "James Thornton's generosity started a chain of events: My grandfather graduated from Vanderbilt in 1899, my father graduated from Vanderbilt in 1927, and I graduated from Vanderbilt in 1963. I feel deeply indebted to James Thornton for starting this tradition," Fant said.
The first holder of the James Thornton Fant Chair is David Hess, who directs the Environmental and Sustainability Studies program and is the associate director of the Vanderbilt Institute for Energy and Environment.
Hess joined Vanderbilt in 2011 and already has had a significant impact on environmental and sustainability studies at the university. In particular, he was instrumental in establishing the undergraduate program in this interdisciplinary field.
In terms of his own research, the James Thornton Fant Chair will ensure that Hess has protected time to pursue new lines of inquiry. He is working on a project that investigates how renewable energy and energy efficiency policies move forward in the United States.
"I'm trying to understand how, in this relatively polarized political environment, we can see some policy reforms occurring," Hess said. "Where are the opportunities for bipartisan agreement in energy policies and at what level of government do they appear?"
Timely support
Hess said that the Fants' most recent gift is opportune in many ways.
"The diverse efforts of Vanderbilt faculty—the Vanderbilt Institute for Energy and Environment, the Climate Change Research Network and the Cumberland Project for curriculum development—all laid the groundwork for making Vanderbilt a center for trans-institutional research and teaching on the environment. Their gift appears at a critical juncture in the development of environmental research and teaching in this university," he said.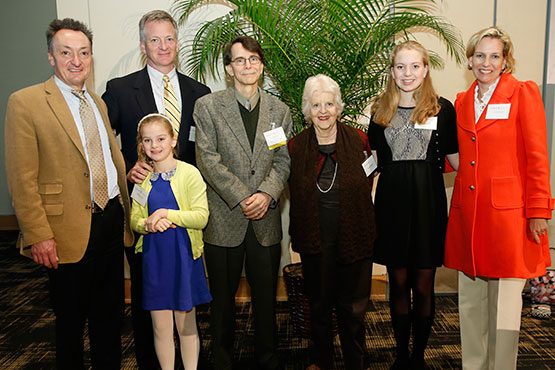 For Fant, it's both the progress that's been made and the progress that's still to come that inspires him to give back to his alma mater. "Vanderbilt is a very different institution today than it was when I attended," he said. "Vanderbilt is dynamically changing and growing. I want to support the initiatives that prepare Vanderbilt and its graduates for the challenges of tomorrow."