Dear members of the Vanderbilt community,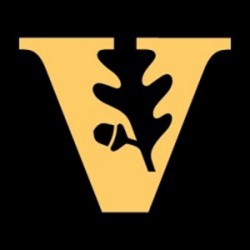 Earlier this week, a Nashville jury found two former Vanderbilt students guilty of a vicious attack against a fellow student. The victim showed exceptional courage and strength in pursuing justice through the criminal trial. At this time, we are called upon again to consider as a community how we can ensure that what happened to the survivor of this terrible crime never happens again.
The heinous conduct described at trial was not the product of Vanderbilt's culture. On the contrary, such conduct is the very opposite of the values Vanderbilt stands for and our students hold dear. We abhor sexual misconduct, and we subject every student to the same standards.
Yet we must acknowledge that sexual assaults occur on college campuses across the country, and that Vanderbilt is no exception. But Vanderbilt can make a difference, and we must make a difference, because the consequences of sexual violence—shattered dreams and shattered lives—are intolerable.
As your Chancellor, I am personally committed to ending sexual misconduct at Vanderbilt, giving victims the support and assistance they need and sanctioning those found responsible. To end sexual misconduct at Vanderbilt we must all commit ourselves every day to our values, including respecting and caring for one another and holding accountable those who violate our standards. The university has taken numerous concrete steps to address sexual misconduct, including updating the university's policy against Sexual Misconduct and Other Forms of Power-Based Personal Violence; requiring all incoming students to complete PETSA and Alcohol.Edu training; making sure students and responsible employees know how and to whom to report sexual misconduct incidents; encouraging all members of our community to participate in the Green Dot bystander intervention program; opening a new Project Safe Center; and adding to our staff of prevention educators and victim resource specialists. We will administer a new campus climate survey this spring. And we will continue our comprehensive ongoing efforts to raise awareness of the importance of every student intervening when another student is at risk or in distress.
We can all commit to this never happening again, but ending sexual misconduct requires more. It requires commitment to our core principles, which demand that sexual harassment and sexual assault will never be ignored or downplayed or get lost in a bureaucracy. We must individually and collectively create a culture of transparency, support and cooperation.
The university's response to this tragic incident demonstrates our commitment to these principles. When the university reviewed surveillance video that raised suspicions about the actions of certain students, we immediately commenced an investigation and promptly reported our concerns to the Nashville police. We have worked closely with the Davidson County District Attorney's Office ever since. Not for a second did anyone consider sweeping the incident under the rug or according special treatment to our student-athletes. Indeed, if not for actions taken by Vanderbilt, the incident may never have been discovered and the defendants never prosecuted.
I will not be satisfied until campus sexual assaults are a thing of the past. And I want Vanderbilt to be at the forefront of that effort. I have therefore authorized Project Safe to augment its educational and prevention programs and victim support. Please visit the Project Safe Center or click on the Project Safe website to learn more. I encourage every member of the Vanderbilt community to get involved with Green Dot at Vanderbilt. Attend an upcoming Green Dot training session, the next of which is Feb. 20, or click on the Green Dot website to request information about bystander intervention. Make a personal commitment to stand up, not stand by, when you or another member of our community is at risk.
We come to Vanderbilt to be part of a community of exceptional individuals who learn from, support and take care of one another. We must never forget this. I am deeply troubled that some students who knew or should have known about the incident that led to this week's convictions failed to take any positive action. This is not the culture at Vanderbilt, and it must never be repeated.
I urge anyone who has been a victim of sexual misconduct, or who knows a victim, to contact the Equal Opportunity, Affirmative Action & Disability Services department, whose director, Anita Jenious, is Vanderbilt's Title IX coordinator. EAD investigates sexual misconduct reports, coordinates interim services for students who need them and determines responsibility for violations of the university's Sexual Misconduct policy. Whether the incident occurred yesterday, last week or last year, let EAD know so it can take action.
Above all, I ask each and every student to contribute the best of yourselves to our Vanderbilt community. Vanderbilt must and will play a leadership role in ending sexual misconduct. But it is only by coming together as a community that we can effect the deep and lasting change that this moment demands.
Sincerely,
Nicholas S. Zeppos
Chancellor