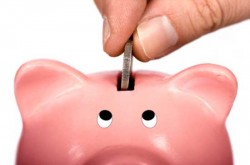 The Vanderbilt Recreation and Wellness Center presents the next installment in its Life Phase Series on Thursday, Feb. 12. "My Finances: Need to Know" is scheduled from noon to 1 p.m. in Light Hall, Room 415.
If one of your goals is to improve your overall "financial health," you will not want to miss this presentation. Join guest speakers Rosa Berger and Nick Thomas, assistant vice presidents for Fifth Third Bank, as they share their expertise in a presentation designed to support financial empowerment.
Included in the presentation will be strategies to help support you in becoming more "financially fit" and maximize your money. Get answers to questions such as: Am I on target to reach my financial goals? Do I know all the tools offered by banks to help me better manage my money?  Am I maximizing my interest income with the right accounts?  How much should I plan to save for meeting retirement needs? Time also will be available for questions from attendees.
Lunch will be provided, and attendees will have the opportunity to be entered into a drawing for a gift card.
This presentation is sponsored by the Vanderbilt Recreation and Wellness Center and open to the Vanderbilt community. Space is limited; reserve now by contacting marilyn.c.holmes@vanderbilt.edu or (615) 343-2638.