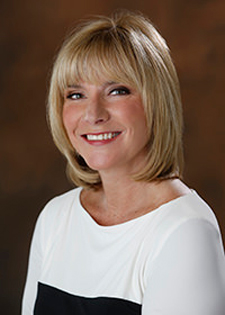 Vice Chancellor for Public Affairs Beth Fortune is the recipient of the Mentor of the Year Award from the Council for the Advancement and Support of Education, District III. The award will be presented at the organization's annual conference Feb. 17 in Orlando, Florida.
The annual award was launched by the board of directors to recognize individuals who go above and beyond the call of duty to mentor advancement professionals. Candidates are nominated by a mentee who has benefited from the personal and professional leadership of the mentor. CASE defines mentorship as sponsorship, coaching, protection, exposure/visibility, support, acceptance and confirmation.
Fortune was named vice chancellor for public affairs in December 2008. She joined Vanderbilt as associate vice chancellor for public affairs in September 2000 after serving as press secretary to former Tennessee Gov. Don Sundquist for more than six years. Before joining the governor's staff, she served as Sundquist's campaign press secretary in his successful 1994 run for office. Fortune previously worked as a principal in The Fulton Group, a former Nashville lobbying and public affairs firm, and as manager of public affairs for the Metropolitan Nashville Airport Authority. From 1985 to 1992, Fortune was a political reporter for the Nashville Banner, which ceased publication in 1998.
Fortune serves on a variety of community boards, including the Nashville Area Chamber of Commerce, the Nashville Convention and Visitors Corp., the Nashville Public Library Foundation, the Nashville Opera Association, the Downtown Partnership, the Simon Youth Foundation, the Tennessee Chamber of Commerce and Industry, the Conservancy of the Parthenon and Centennial Park and the Women's Fund. She is also a member of the Tennessee Women's Forum.