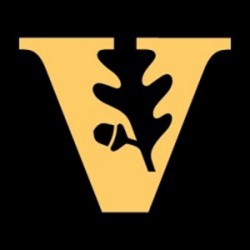 Thirteen staff members representing the university's colleges, schools and student programs have been named to a new staff advisory board to provide input and guidance on the implementation of the Academic Strategic Plan.
The board members were nominated by academic deans and other key adminstrators, including Vice Provost for Learning and Residential Affairs Cynthia Cyrus. The formal appointments to the board were extended by Vice Provost for Academic and Strategic Affairs John Geer.
"I appreciate the willingness of these staff members to serve in this important role and look forward to their input and guidance as we continue to implement the recommendations of the Academic Strategic Plan," Geer said. "They will serve both as a sounding board for ideas and will also help identify potential roadblocks as we move forward. We have given them an open-ended charge so as to take full advantage of their experience and insights."
The board has developed a statement of purpose that indicates they will:
Encourage transparency and help facilitate communication related to Academic Strategic Plan implementation among all Vanderbilt constituencies, and particularly with staff members;
Review the work of the Academic Strategic Plan Implementation Committee and its related subcommittees, participating in those bodies where possible in order to identify unanticipated obstacles and to propose solutions;
Consider financial and technological resource implications of implementation initiatives, making recommendations to the Academic Strategic Plan Implementation Committee in areas where there is risk of misalignment between needs and resources; and
Identify training gaps and make recommendations for people, skills, leadership and programmatic needs and solutions to ensure long-term success in the implementation of Academic Strategic Plan initiatives.
The board members are:
Clayton Arrington, senior director, Office of the Dean of Students
Jacquelyn Cascarano, director, Career Services, Law School
Tami Fassinger, associate dean, Owen Graduate School of Management
Rachel Harrell, administrative assistant II, Chemistry Department, College of Arts and Science
Janiece Harrison, associate dean for finance and administration, School of Engineering
Hope Noe, senior contract specialist, School of Nursing
Bryan Ratliff, associate dean for finance and administration, Peabody College of education and human development
Donna Rosenstiel, administrative director, School of Medicine
Amy Shelton, administrative officer, School of Medicine
Katherine Smith, assistant dean, Divinity School
Laura Walaszek, research associate, Office of the Dean of Students
Kristin Whittlesey, director of external relations, Blair School of Music
Melissa Wocher, assistant to the dean, College of Arts and Science, and chair of the board