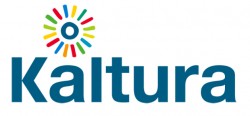 Last month, Vanderbilt's localized version of Blackboard's course management system, OAK, moved from on-campus Vanderbilt servers to off-campus Blackboard servers. During the move, a new streaming media tool, called Kaltura, was integrated that enables faculty and students to upload, publish, search, create, re-use and share video with registered class members directly from within the course management system. Users will be able to upload media quickly, playback response times should be faster than on the legacy OAK system, and students will be able to view the videos on a wide range of devices.
In addition, a new copyright policy for Blackboard is now available online for students, faculty and staff to reference in light of broadened sharing capabilities on the course management system. The policy provides guidelines for posting materials to Blackboard. Faculty and staff must follow these regulations to ensure that they are using and sharing materials legally.
For more information about the streaming media capabilities or about Blackboard's copyright policy, please contact the Blackboard support team at blackboard@vanderbilt.edu.