Bacterial Bullies
Antibiotic-resistant bacteria can share resources to cause chronic infections, Vanderbilt investigators have discovered. Like the individual members of a gang who might be relatively harmless alone, these bacteria turn deadly when they get together with their "friends."
The findings, reported Oct. 8 in Cell Host & Microbe, shed light on a long-standing question in the realm of infectious diseases and may inform new treatment strategies, says Eric Skaar, the Ernest W. Goodpasture Professor of Pathology, professor of microbiology and immunology, and director of the Program in Microbial Pathogenesis at Vanderbilt University Medical Center.
One way in which Staphylococcus aureus and other pathogens can become resistant to antibiotics is by changing the way they generate energy and becoming "small colony variants," which are small and weak, explains Skaar. "The question has been, How do bacteria that are less fit and grow poorly in the laboratory cause such persistent infections in humans?"
Current studies support the notion that antibiotic-resistant staph bacteria can exchange nutrients with each other and even with other bacterial species, including the "normal" microbes of the microbiome, to increase their virulence during an infection.
"Our findings show that these antibiotic-resistant infections are not what we thought they were. They're not a single strain of bacteria with a single lesion leading to the small colony variant phenotype," he says. "They act like a big group of bullies until you hit them with drugs—then they stop sharing resources and are resistant. When the drugs go away, they start sharing resources again and get even tougher."
---
Nurses Staying in Workforce Longer
Registered nurses are staying in the workforce longer than in past decades, according to a study published in Health Affairs whose authors include Peter Buerhaus, the Valere Potter Professor of Nursing, professor of health policy, and director of the Center for Interdisciplinary Health Workforce Studies at Vanderbilt University Medical Center. He and other researchers found that nurses they tracked have remained on the job 2.5 years longer than in earlier decades.
Having additional and seasoned RNs in the workforce will help provide access to care to the millions of people who are gaining health insurance via the Affordable Care Act, says Buerhaus. "Because the majority of RNs who are over age 50 have accumulated many years of wisdom and experience, their impact on the delivery of care will be important and timely."
The trend of delayed retirement wasn't expected. A decade ago researchers forecasted a nursing shortage, based on stagnant enrollments in nursing schools and the coming retirement of baby boomer nurses. The authors attribute the difference to a surge in new nursing graduates and the fact that fewer RNs retired during the recent economic recession. But it also found that the trend toward later retirement is true of other professions.
The study's lead author is David Auerbach, a policy researcher at RAND Corp. Douglas Staiger of Dartmouth College is the study's third author.
---
A Reassessment of Minority-Serving Colleges
Minority students who attend historically black or Hispanic-serving colleges are just as likely to complete their undergraduate degrees as similar minority students at traditional institutions, according to a Vanderbilt study.
Stella Flores, associate professor of public policy and higher education at Vanderbilt Peabody College of education and human development, is lead investigator of the new study, which challenges the notion that minority students who attend a minority-serving institution will automatically face lower graduation rates than if they had attended a traditional college or university.
Looking strictly at graduation statistics, historically black colleges and universities (HBCUs) lag about 7 percent below traditional institutions, and Hispanic-serving institutions (HSIs) trail by about 11 percent. But graduation figures don't tell the whole story, says Flores, who conducted the three-year study with Toby J. Park at Florida State University.
To achieve an apples-to-apples comparison on the likelihood of degree completion for black and Hispanic students, researchers compared students who were similar in preparation and background at minority-serving institutions and traditional schools. "When all the variables were factored in, we found no difference in students' likelihood of graduating based on if they were enrolled in a minority-serving institution or a traditional school," says Flores.
Read the complete study results.
---
Vice–Virtue Bundles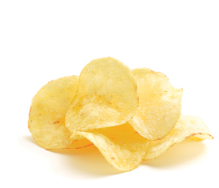 Variety may trump virtue when it comes to the struggle to eat healthy, says a marketing professor who studies consumer self-control and endorses "vice–virtue bundles" that combine nutritious and not-so-nutritious foods.
"We suggest a simple … solution that can help consumers who would otherwise choose vice over virtue to simultaneously increase consumption of healthy foods (virtues) and decrease consumption of unhealthy foods (vices) while still fulfilling taste goals: 'vice–virtue bundles,'" says Kelly L. Haws, associate professor of management at Vanderbilt Owen Graduate School of Management.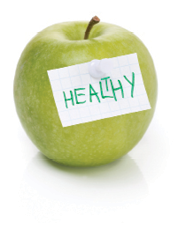 The idea is not to give up entirely foods that provide pleasure but aren't nutritious. Instead, the focus should be on lowering the portion of the "vice" foods and correspondingly raising the portion of a healthy food to replace it.
In a series of experiments, Haws and colleagues found that people have a "taste–health balance point"—a proportion of vice and virtuous foods that make up one serving—which they find satisfactory. For most, the perfect vice–virtue bundle is made up of a small (one-quarter) to medium (one-half) portion of vice. So if a vice–virtue bundle were made up of fries and slices of apple, for example, it might take a small or very small serving of fries to satiate the need for the vice food.
---