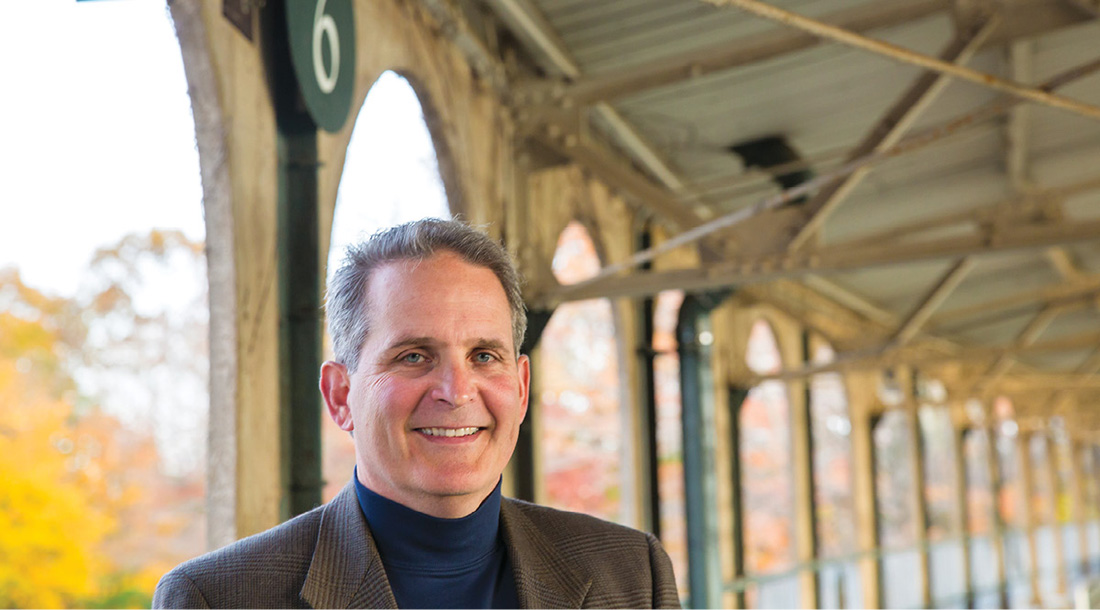 Keith Blackwell, BE'84, would like nothing more than for all his clients to have storybook careers. After all, he's in the business of helping high school athletes realize their dreams of playing at the next level. But to pursue those dreams, Blackwell says they first must be willing to let go of the very storybook notions that inspire them, including one he calls "The Blind Side fable."
"I've found there are many misperceptions about the college recruiting process because of The Blind Side," he says of the popular movie about NFL lineman Michael Oher. "A lot of players assume that the doorbell will start ringing and coaches will come in and try to recruit them.
"I tell them, unless you're a top-ranked recruit, it's really the other way around. It's the athlete who has to recruit the coach and the program."
This scenario is especially true for students looking to play varsity sports at colleges and universities known for their high academic standards—the bailiwick of Elite College Sports, a Connecticut-based company that Blackwell founded in 2013 after he and wife Jean Ackermann Blackwell, BS'85, helped their own daughters navigate the college recruiting process.
Because high-academic institutions devote relatively few resources to recruiting athletes, Blackwell developed a user-friendly website to bridge the gap between players and coaches. "My customer base is really twofold: I've got the players and parents on one side and coaches on the other," says Blackwell, who draws upon his software engineering background for the technical side of the business. "One of the challenges for these coaches is that very few students have the academic scores to enroll at their schools. So what I do is provide them a concentrated pool of high-likelihood candidates to evaluate."
To be part of that pool, athletes pay $150 fora 36-month membership. Benefits include an online player profile visible to coaches at more than 100 colleges and universities throughout the U.S., detailed academic and sports information about those institutions, and in-depth analyses of each program's roster.
Members also get access to what Blackwell calls the ECS Process—a set of clear guidelines to assist them in their search for the right program. The closest thing to compare it to is a job search, he says, and the earlier the athletes start thinking about it, the better.
"They really should start as freshmen, which seems strange to a lot of people," he says, "but hopefully by the time they're juniors they'll be able to pick the right school, both in terms of academics and sports, rather than just letting a 'Where am I going to play soccer?' mindset drive the process."
Elite College Sports currently provides support for women's soccer, basketball, lacrosse and volleyball, as well as men's basketball, and there are more sports to come. But regardless of how the company evolves, Blackwell intends to stay true to his original vision for it: that playing college sports can, and should, serve as a means to achieve larger academic goals.
It's this idea that motivates Blackwell and brings him the greatest sense of professional satisfaction. He finds his work so fulfilling, in fact, you might even say he's discovered a storybook career of his own. "It's great to start a company and be successful," he says, "but what's really special is knowing you're making a difference in these kids' lives."