Media Inquiries
Latest Stories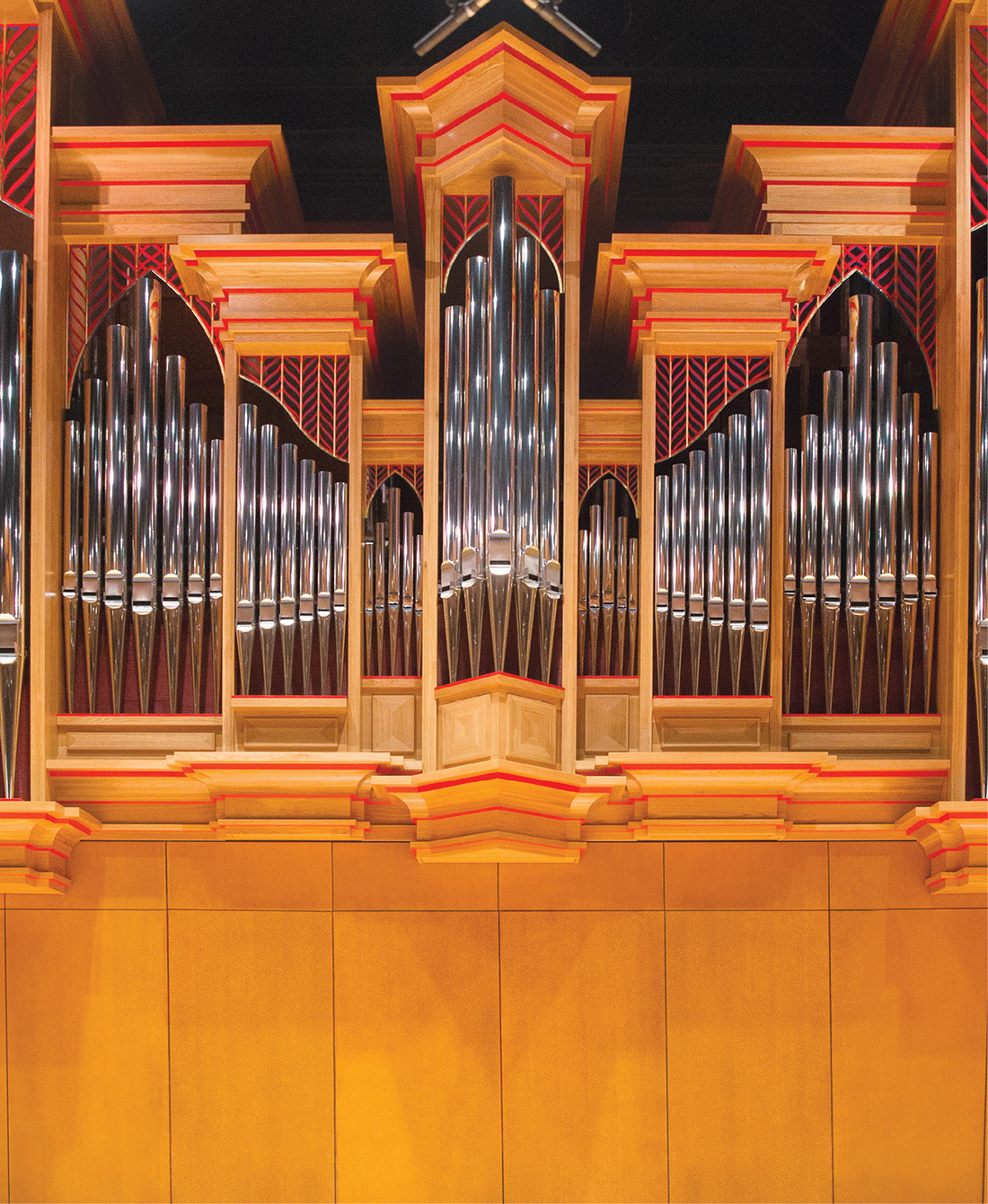 This isn't your garden-variety parlor organ. Installed during a three-month period this past summer and fall in the Blair School of Music's Steve and Judy Turner Recital Hall, this brand-new pipe organ was built in the style of 18th-century Central German organs similar to those Bach knew.
Nashville-based philanthropist and former Dollar General Corp. CEO Cal Turner Jr., BA'62, and his sister, Laura Dugas, gave the organ in honor of Cyrus Daniel, Vanderbilt University's organist from 1946 to 1968 and a beloved figure in the school's history. The donation was made on behalf of all of Daniel's former students—a group that includes Turner.
"My time in music at Vanderbilt was a rounding-out of my life and experience," explains Turner, who majored in business administration. "It was different from the tedium of classes and study and so forth, and it was a real benefit to me. Cyrus Daniel was a central part of that."
Constructed and installed by Iowa-based Dobson Pipe Organ Builders, the instrument is a mechanical-action organ, meaning that there is a direct mechanical linkage from the organ key to the valve it opens, allowing the organist to play with increased flexibility and subtlety of touch. Most modern organs, by contrast, operate by electric action, whereby an electric current opens and shuts the valves.
A new pipe organ is a major investment in the school. In announcing the gift to the Blair School faculty, Dean Mark Wait emphasized that this is a legacy instrument that will benefit Blair students and instructors for many decades to come. The first concerts featuring the organ will be in early February.
---
See photos of the building and installation of the pipe organ.
---