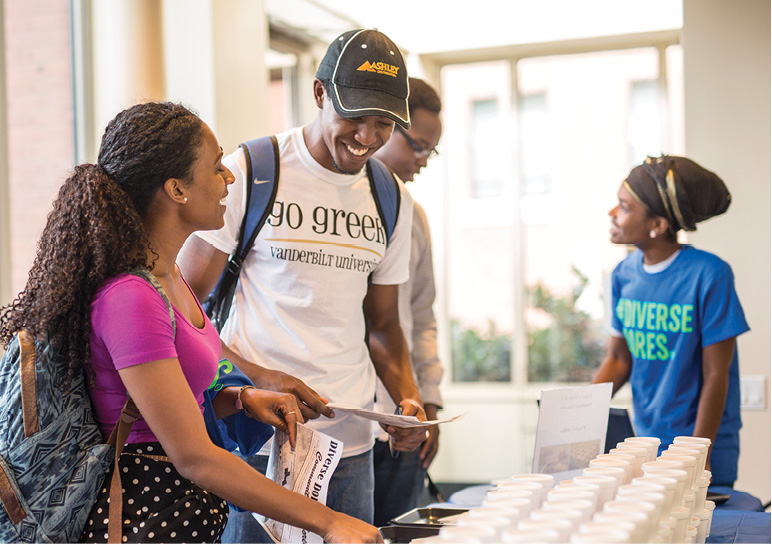 2014 marked a significant milestone for African American alumni. Both the Bishop Joseph Johnson Black Cultural Center and the Association of Vanderbilt Black Alumni (AVBA) recognized 30th anniversaries.
The AVBA began the celebration during Homecoming in October, when the Inaugural AVBA Scholarship Fund Golf Tournament brought alumni together for some friendly competition. That same weekend Rosevelt Noble, senior lecturer in sociology, presented his educational program "Lost in the Ivy," an oral history project documenting the history and significance of African Americans on campus from 1953 through the present. (Read more here.)
"This is an exciting year for the AVBA," says Damien Charley, BS'99, the organization's vice president. "Aside from kicking off our golf tour-nament, we awarded our first AVBA Endowed Scholarship. Our anniversary events—and the recognition of the Black Cultural Center—help us honor those before us and continue to strengthen our ties to Vanderbilt and one another."
The celebration continues in January when Vanderbilt's Martin Luther King Jr. Commemoration will recognize the AVBA and the Black Cultural Center.
The AVBA meets twice yearly and also plans a number of fun gatherings.
---