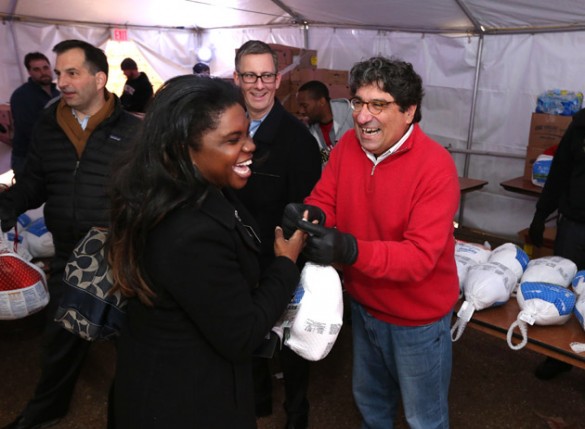 Chancellor Nicholas S. Zeppos (far right) and other university and Medical Center administrators greeted staff and distributed gifts at the Holiday Gift Giveaway Dec. 19 at Langford Auditorium.
Employees could choose among a free turkey, tofurkey or Vanderbilt apron. Health Plus "Know Your Number" stations and free flu shots also were available at the annual event.
The Holiday Gift Giveaway is part of Employee Celebration at Vanderbilt.