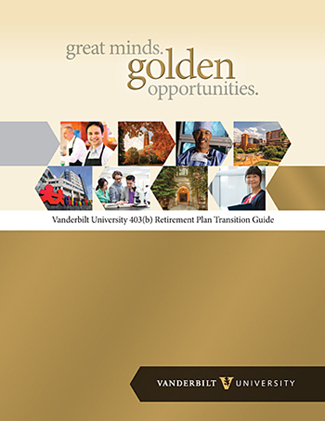 The Retirement Plan Transition Guide is coming soon. Look for your copy of the guide in your mailbox, or click here for a preview.
You can view the Investment Options Guide to see descriptions of the new investment options, or the Investment Options Mapping Index to see how your account balances in the current investment options will be affected.
Visit Vanderbilt's Retirement Plan Transition website for a schedule of information sessions and other important information.