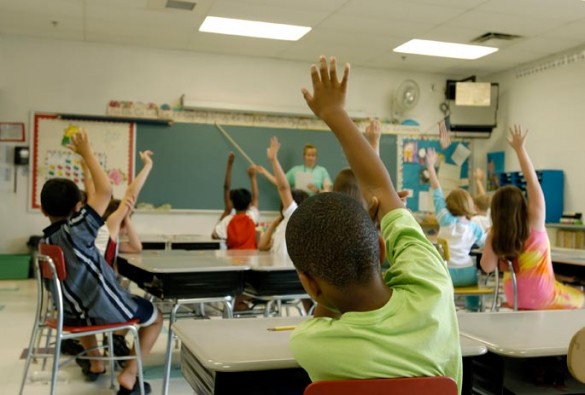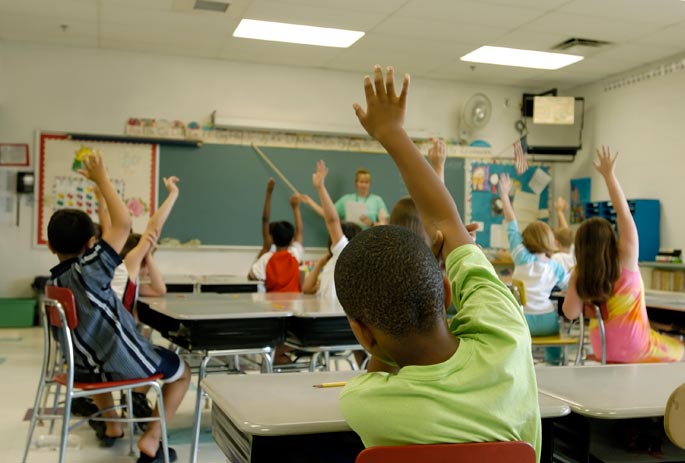 The 10 K-12 platform schools and six regional innovation hubs that make up the Tennessee STEM Innovation Network are demonstrating progress and the potential for sustainability, according to a Vanderbilt research analysis of the TSIN.
Established in 2011, the TSIN is a public-private collaboration between the Tennessee Department of Education and Battelle Memorial Institute designed to promote and expand the teaching and learning of the STEM fields—science, technology, engineering, and mathematics education—in K-12 public schools across Tennessee. The network's formation was spurred by state education reform efforts and the Race to the Top initiative, both of which promote STEM experiences for students.
Researchers at the Tennessee Consortium on Research, Evaluation and Development recently evaluated key aspects of the TSIN, including sustainability, connectivity, teacher effectiveness, teaching and learning, STEM awareness and innovation. The consortium is located at the Peabody College of education and human development at Vanderbilt University.
The platform schools, with students selected by lottery, are designed to encourage local educational innovation. They are supported by hubs, formal partnerships among school districts, post-secondary institutions, STEM businesses, and community organizations, all committed to accelerating the impact of STEM programs in their region.
The researchers found that nearly all of the hubs and schools have developed strong stakeholders within the STEM industry and higher education institutions, and have viable sustainability plans to fortify them for at least a year beyond the initial funding.
"Our evaluation shows a positive impact across the state of Tennessee," said Carla C. Johnson, affiliate researcher for the Tennessee Consortium. "Innovative practices have emerged within the TSIN hubs and schools that offer much promise for STEM reform. The state and nation will reap rewards of the STEM investment for many years to come."
Read the full report, "Tennessee STEM Innovation Network: Final Evaluation Report," at the Tennessee Consortium's website.