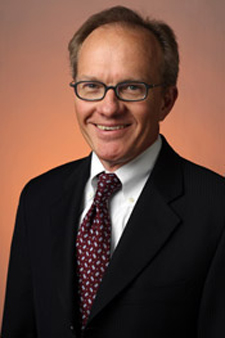 Timothy P. McNamara has been appointed to a one-year term as vice provost for research, faculty and international affairs effective Jan. 1, 2015, Provost and Vice Chancellor for Academic Affairs Susan R. Wente announced Dec. 2.
"I greatly appreciate Tim's willingness to take on this new assignment and his commitment to the university during this very important time," Wente said. "I look forward to his insights and contributions as we work together to define the long-term scope of function for a vice provost in the important areas of research and international affairs."
McNamara currently serves as vice provost for faculty and international affairs and is professor of psychology.
During the upcoming year, McNamara will assume oversight and leadership of many aspects of the vice provost for research domain that are currently managed by Vice Provost for Research and Dean of the Graduate School Dennis G. Hall. Hall previously announced that he would be stepping down from his leadership roles at the end of the calendar year.
As announced, Vice Provost for Academic and Strategic Affairs John Geer will serve as interim dean of the Graduate School beginning Jan. 1.
In his new role, McNamara will work to transition his current faculty affairs responsibilities to Geer. McNamara will specifically focus for the provost's office on the activities related to the Vanderbilt University Medical Center transition. In addition, he will work with Vice Provost for Learning and Residential Affairs Cynthia Cyrus on teaching and global education initiatives.
"This is an exciting, indeed historic, time for Vanderbilt," McNamara said. "[rquote]I am grateful for the opportunity to work with the provost and colleagues throughout the university to help advance the university's missions in discovery and global engagement[/rquote] and to assist with growing our 'One Vanderbilt' approach to research and education as our outstanding Medical Center assumes a new financial structure."
McNamara joined the Department of Psychology in 1983 and chaired that department from 1996 to 2004. His research investigates human memory and cognition, especially spatial cognition and memory retrieval processes. He is a fellow of the American Association for the Advancement of Science, the American Psychological Association and the Association for Psychological Science. He served as associate provost for faculty from 2004 to 2009 and as vice provost for faculty from 2009 to 2011 prior to being named vice provost for faculty and international affairs in 2011.
McNamara earned his Ph.D. in 1984 and his master of philosophy in 1982, both from Yale University.