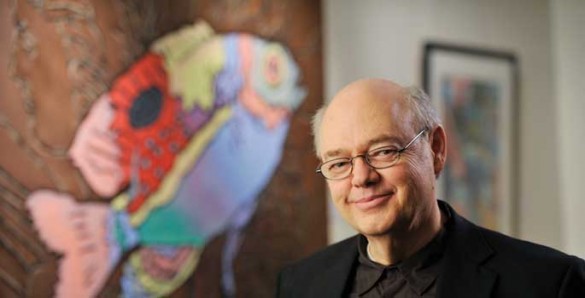 Nashville musician Dave Perkins will discuss "Three Big Bangs and Bob (Dylan): Tracking Jesus in American Popular Music" Dec. 3 at the Nashville Public Library.
Perkins, associate director of Religion in the Arts and Contemporary Culture at Vanderbilt Divinity School, is featured at the latest in the series Thinking Out of the (Lunch) Box: Conversations with a Philosophical Flair with David Wood.
"During the past 50 years, Christianity has traveled along with foundational American musical motifs into the contemporary public discourse," Perkins said. "The result is that the Bible, theological concepts and language continue to season a cultural climate that, in that same half-century, has moved toward greater secularization." Perkins will use Bob Dylan as an example of someone in whom foundational musical streams, along with their religious themes, converge.
Perkins is a longtime blues/rock guitarist who earned his master and doctoral degrees at Vanderbilt Divinity School. He teaches a class called "Songwriting from a Theological Perspective," among others.
Box lunches will be available, starting at 11:30 a.m., for the first 200 people to arrive. A voluntary donation of $5 is requested per lunch to help defray expenses. The lunch and program will take place in the library's Conference Center.
A few changes have been implemented since the Vanderbilt Philosophy Department took over as co-host with the Friends of the Nashville Public Library. Reservations are no longer necessary. Interested individuals just show up at the library.
For more information, call the library at (615) 862-5800, or contact David Wood.