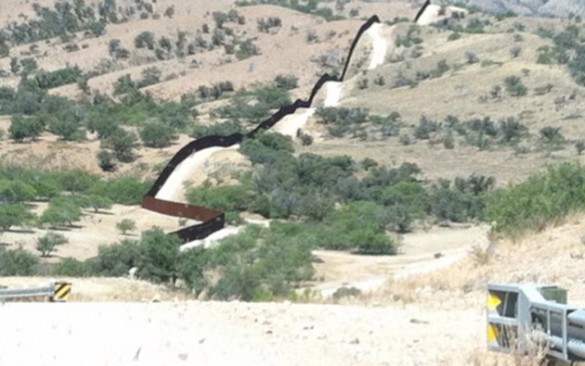 Vanderbilt Divinity School and Graduate Department of Religion students who traveled to the United States-Mexico border last May will share their reflections on the personal, legal and economic realities associated with immigration at a Dec. 4 community breakfast.
"Shifting Borders: Re-Thinking Immigration at the U.S.-Mexico Border" will take place in the Vanderbilt Divinity School Reading Room from 7:30 to 8:30 a.m.
Students in the May seminar traveled with Amy E. Steele, assistant dean for student life at the Divinity School, to Tucson, Arizona, and Nogales, Mexico. "We witnessed personal stories that reveal an intersectionality of issues met at the crossroad of many immigration debates," Steele said. "These include national security, migration of labor, human rights violations, free trade and public services."
During this breakfast, students will share some of their border stories and discuss how they wrestle theologically with the concept of immigration at the southern border of the United States of America.
"On the one hand, the use of the word border refers to physical boundary, like the one the United States shares with Mexico, and on the other, border is a kind of decision point, a place from which traditions, histories and authorities are rationalized and brought to bear upon the ways in which we act," Steele said.
For more information or to register for the breakfast, call (615) 936-8453 or sign up online. The breakfast is $10 for the general public and free for students who register.