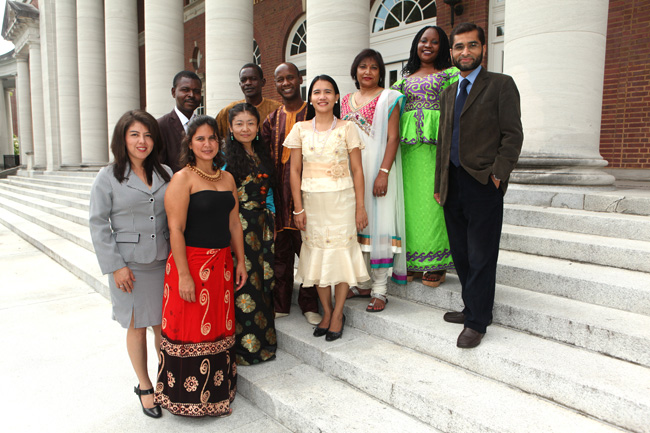 Educators from around the world will share favorite childhood folktales with third- and fourth-graders at Eakin Elementary School on Thursday, Dec. 4. Members of the press who RSVP are welcome to attend.
Eleven international scholars—who hail from Benin, Brazil, China, El Salvador, the Gambia, Mauritania, Niger, Pakistan, the Philippines and South Africa—are spending a year at Vanderbilt Peabody College of education and human development through the Hubert H. Humphrey Fellowship Program, a Fulbright exchange program funded by the U.S. Department of State that brings midcareer leaders from developing nations to American host universities each year.
The Eakin Elementary visit is one of many community exchanges that the scholars will participate in during International Education Week (Nov. 11-20) and over the coming school year.
WHAT: Global scholars will share folktales with school children
WHEN: Dec. 4, 8:30 a.m.-10:30 a.m.
WHERE: Eakin Elementary School