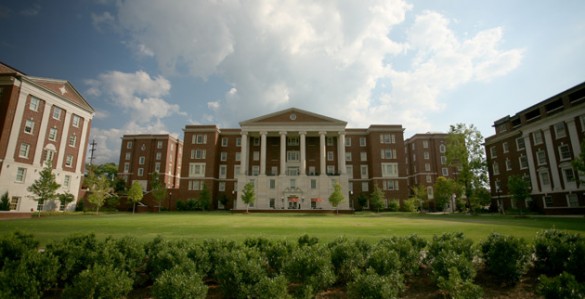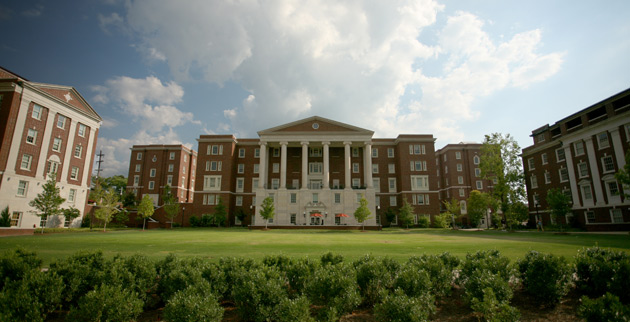 A committee with representatives from many facets of campus life has been named to conduct the search for the next dean of The Martha Rivers Ingram Commons at Vanderbilt, Vice Provost of Learning and Residential Affairs Cynthia Cyrus announced today. Anita Mahadevan-Jansen, Orrin H. Ingram Professor of Biomedical Engineering and professor of neurological surgery, will chair the committee.
The search and application process was announced Oct. 2, 2014. The dean of The Ingram Commons must be tenured (or of equivalent rank in the Blair School of Music or Vanderbilt Law School) or be put forward as an exception by their dean. The screening of the candidate pool will begin Dec. 8.
Members of the search committee
From The Ingram Commons and Residential Life:  
Christina Bailey,  assistant to the dean of The Ingram Commons;
Frank Dobson, director of the Bishop Joseph Johnson Black Cultural Center and faculty head of Gillette House;
Kevin Leander, associate professor in the Department of Teaching and Learning and faculty head of Memorial House;
Catherine McTamaney, senior lecturer and director of undergraduate studies in the Department of Teaching and Learning and long-term VUceptor; and
Tina Smith, assistant dean of students and director of Intercultural Affairs.
Other faculty representatives:
Victor Anderson, Oberlin Theological School Professor of Ethics and Society and professor and director of the Program in African American and Diaspora Studies and Religious Studies;
Donald Brady, professor of medicine and immediate past chair of the Faculty Senate
John Braxton, professor of higher education, Department of Leadership, Policy and Organizations;
Joshua Clinton, professor in the Department of Political Science and co-director of the Center for the Study of Democratic Institutions;
Kathryn Plummer, professor of viola; and
Donna Webb, associate professor of biological sciences and associate professor of cancer biology.
Students:
Leslye Barth, senior, College of Arts and Science: economics;
Pranjal Gupta, junior, School of Engineering: chemical engineering;
Samuel Hoskins, junior, Peabody College of education and human development: human and organizational development;
Jacqueline Scott, junior, College of Arts and Science: American studies; and
Jackson Vaught, junior, College of Arts and Science: political science and human and organizational development.
The search process is designed to be broadly inclusive, with interviews with staff, faculty heads of house, students and key administrators planned for late January or early February 2015. As announced Oct. 2, interested applicants should send a PDF of a letter of interest and their current CV to provost@vanderbilt.edu. Questions about the position should be directed to Vice Provost Cynthia Cyrus at viceprovostcynthiacyrus@vanderbilt.edu .