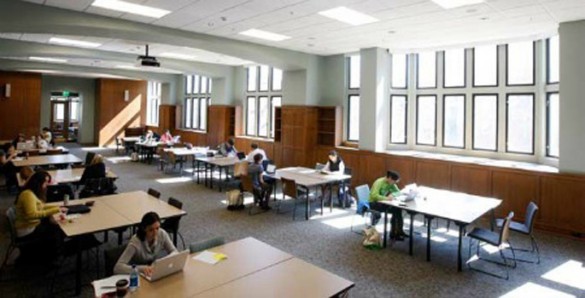 In celebration of worldwide Geographic Information Sciences (GIS) Day, the Jean and Alexander Heard Library is offering a pair of events Nov. 19.
GIS relates to the analysis, interpretation and presentation of data connected to geographic coordinates. Each year, GIS Day is celebrated to recognize the importance of research efforts in this area. GIS Day events also act as a forum through which users can learn about new applications and collaborate on new and exciting ideas.
Guest speaker Fung Wah Man, founder of the Global Stories project, a platform that utilizes GIS to provide meaningful stories from around the world, will speak at 10 a.m. in the Central Library Community Room. A question-and-answer session will follow the presentation from 11 to 11:30 a.m.
From 1 to 3:30 p.m., a workshop in Central Library, Room 418A, will allow participants to explore GIS tools and learn more about their potential uses. New GIS applications will be discussed, and the Vanderbilt GIS community will come together to collaborate on new ideas. All skill levels are welcome, from beginner to advanced.
For more information about Vanderbilt's GIS Day events, contact Lindsey Langsdon Fox at lindsey.c.langsdon@vanderbilt.edu.