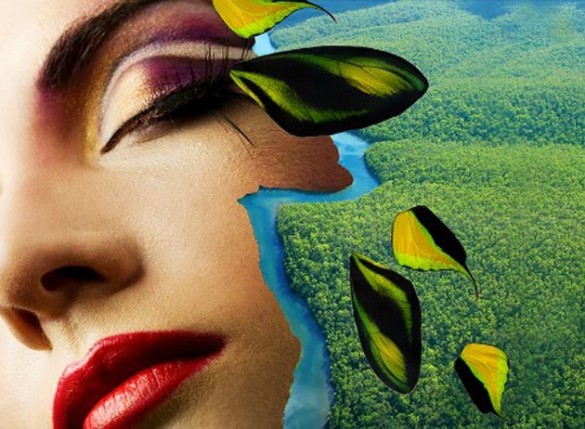 The Center for Latin American Studies at Vanderbilt University will collaborate with the Nashville Opera for its January 2015 production of Florencia en el Amazonas. Written by renowned Mexican composer Daniel Catán, the production is the first opera in Spanish to be presented in Nashville.
Florencia en el Amazonas, inspired by the writings of Gabriel García Márquez, follows opera soprano Florencia on a surreal journey down the Amazon River. The romantic opera will be performed Jan. 23, 25 and 27 in the Tennessee Performing Arts Center's Polk Theatre.
"Nashville Opera is honored to collaborate with Vanderbilt's Center for Latin American Studies on this series of educational programs, which were created for the benefit of our community in connection with the Tennessee premiere of Daniel Catán's Florencia en el Amazonas," said Noah Spiegel, chief operating officer of Nashville Opera. "[rquote]It is gratifying to serve a community that celebrates the performing arts, cultural acuity and education."[/rquote]
The collaboration between the Center for Latin American Studies and the Nashville Opera launches Nov. 17 with "Modern Opera and Magical Realism," a panel discussion from 6 to 7 p.m. in Vanderbilt's Central Library Community Room. The panelists are Marshall Eakin, professor of history; Cathy Jrade, Chancellor's Professor of Spanish; John Hoomes, general and artistic director, Nashville Opera; and Jorge Yances, a Nashville artist.
On Nov. 18, International Lens presents The House of the Spirits at 7:30 p.m. in Sarratt Cinema. Chalene Helmuth, senior lecturer in the Department of Spanish and Portuguese, will introduce the film and lead a post-screening discussion. The 1993 movie stars Meryl Streep and Winona Ryder.
Other events include a visual art exhibition opening Jan. 3 at the First Saturday Art Crawl Downtown. The Arts Company will partner with Nashville Opera to present this exhibition as a preview for the production. Yances will be among 10 invited featured artists who will develop new artwork using the concept of magical realism. They also will incorporate their experiences as part of the Nashville Latino community. This exhibition is supported by the Metro Nashville Arts Commission.
In addition, Hoomes and guest instructors will lead an Osher Lifelong Learning Institute at Vanderbilt course, "Catán's Opera," Jan. 9, 14 and 21. Advance registration is required through the Vanderbilt Osher website.
"This series of events represents what we hope will be the beginning of a strong partnership between the Center for Latin American Studies and the Nashville Opera as part of our community outreach program," said Avery Dickins de Girón, the center's executive director.
Visit the Center for Latin American Studies website for more information.