Organic farming, nutrition experts convene at Vanderbilt for TN Local Food Summit
Nov. 13, 2014, 4:49 PM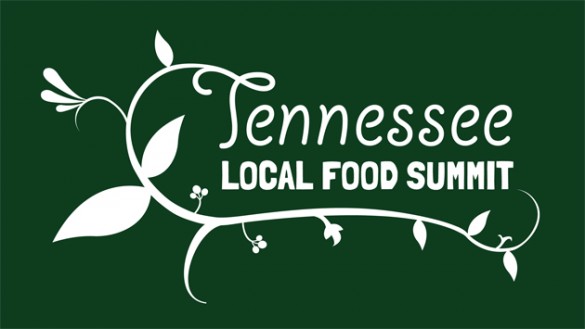 "Barefoot Farmer" Jeff Poppen, host of Nashville Public Television's long-running program Volunteer Gardener and one of the nation's leading authorities on organic farming, will join a host of national experts on organic farming and nutrition, including award-winning local chefs, for a series of workshops and cooking demonstrations at the 2014 Tennessee Local Food Summit Dec. 5, 6 and 7 at Vanderbilt University.
The three-day event kicks off with dinner and music on the grounds of Vanderbilt Dyer Observatory, followed by workshops at the Vanderbilt Recreation and Wellness Center, a concert and dinner at The University Club of Nashville, and on-site workshops at Bells Bend Neighborhood Farms.
The community event is being hosted by Health Plus, a division of Vanderbilt Health and Wellness, which houses three nationally recognized programs that provide support for the health and productivity of university employees as well as people throughout the Middle Tennessee region.
Registration for the summit and more information about this year's speakers and workshops is available online at TNLocalFoodSummit. Space is limited, so early registration is strongly encouraged.
Poppen operates one of the oldest and largest organic farms in Tennessee, writes a local column about his organic farming musings for the Macon County Chronicle, hosts a popular public television program on WNPT and is the author of two books.
The Farm to Table movement has received growing national attention in recent decades as consumers have become more aware of the health, nutritional and local economic benefits of buying direct from local farms. Even larger, more established food service companies and grocery store chains are now offering their customers more fresh, locally grown produce and farm products.
In addition to Poppen, this year's event will feature experts and chefs speaking on a wide range of topics from backyard gardening, organic agriculture, rural economies, and nutrition to cooking and climate change.
The speakers include:
Ken Meter, president of the Crossroads Research Center in Minneapolis. Meter is one of the foremost foods systems analysts in the nation, serving as a consultant to the United States Department of Agriculture, the U.S. Environmental Protection Agency, the Minnesota Pollution Control Agency and several universities.
Steve M. Johnson, medical director of Evergreen Medical Centre in Louisville, Kentucky. Johnson is a pioneer in the field of integrative medicine with a special focus on the connection of rational spiritual medicine to health.
Hugh Williams, an organic and biodynamic farmer for more than 40 years. Williams is an expert orchardist who is widely respected for his experience running successful fruit businesses and a self-contained farm.
John Ikerd, professor of agriculture and applied economics at the University of Missouri. Ikerd is an expert on sustainability, agriculture and economics and how the three are related.
Mark Bader, owner of Free Choice Enterprises. With expertise in ruminants and grazing concerns, Bader travels the world advising livestock owners on pasture-performance issues.
Richard McDonald, also known as "Dr. Bug," is a leading expert in organic pest management. He works as the biological control administrator and state apiarist for the North Carolina Department of Agriculture.
Hugh Lovell, an author and expert on the origins and developments of biodynamic farming, soil health and sustainable agriculture.
Susana Lein speaking on Permaculture.
This year's summit also will feature live cooking demonstrations by these local award- winning chefs: 
Tyler Brown, executive chef of Nashville's Capitol Grille;
Sean Brock, executive chef of Husk restaurant; and
Sandor Katz, author of Art of Fermentation.
For more information on the 2014 Tennessee Local Food Summit and to register, visit TNLocalFoodSummit.