In light of President Obama's plan to overhaul the immigration enforcement system and the continued debate over comprehensive immigration reform, Vanderbilt has an array of experts available who are researching various aspects of the immigration debate.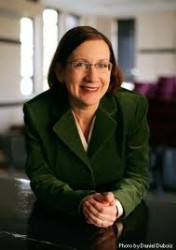 Katharine Donato, professor and chair of sociology, is an immigration policy expert who has done extensive research on the labor market effects of the Immigration Reform and Control Actof 1986. More recently, she has studied deportation and its effects for immigrants; the great recession and its consequences for Mexican workers; gender and migration and the migration patterns of men, women and children from Mexico and Central America; and the impact of immigration policy on both low- and high-skill immigrant workers.
Current immigration policy has "significant shortcomings," Donato says, particularly when it comes to reuniting families. "Unaccompanied minors typically travel to reunite with parents who are already in the United States and will continue to do so for years to come." Donato says that our policies must do better to protect these children by giving them permanent status in order to rejoin their families.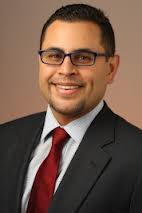 Donato can speak about the consequences of legalizing unauthorized migrants, the effect of U.S. immigration policies on labor market conditions for U.S. workers, and provide insight into why children from Mexico and Central America migrate without parents. She has written numerous papers on immigration including "What Do We Know About Undocumented Migration?" (Annual Review of Sociology).
Efrén O. Pérez, assistant professor of political science research encompasses political psychology and public opinion, with an emphasis on racial and ethnic politics. Pérez's current research includes a book on implicit bias and U.S. immigration politics, which is funded by the National Science Foundation. Pérez is cautiously optimistic about the prospect of immigration reform. See a video of Pérez explaining what he thinks is wrong with the U.S. immigration policy.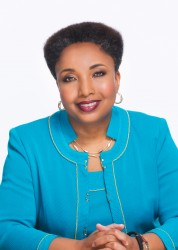 Carol Swain, professor of political science and law, has written and studied immigration reform in the United States. She thinks President Obama's push for one step immigration reform is a mistake. "I believe the President's efforts will further politicize immigration reform and make it far more difficult for Congress to craft a comprehensive bill that will protect the national interests," says Swain. "Anything the president puts forth unilaterally can be quickly undone by a different president or by legislative action designed to address the larger problem."
Swain edited and contributed to a book of essays called Debating Immigration. There she said that illegal immigration is hurting African-Americans because they are losing more jobs to illegal immigrants than other racial or ethnic groups, yet low-income black workers don't have political input in the debate. See a video of Swain in the VUStar studio.