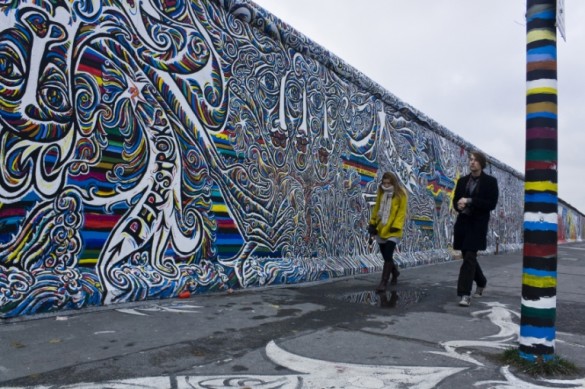 The 25th anniversary of the fall of the Berlin Wall is Nov. 9. Two Vanderbilt University professors are available to reflect on aspects of this anniversary.
Tom Schwartz, professor of history at Vanderbilt University, who has studied the Berlin Wall and German-United States relations, says the anniversary may have greater significance for Americans than Germans.
"For the United States, the wall was the ultimate symbol of both the justness of the Cold War and an ugly manifestation of the cruelty of communism," Schwartz said. "It was proof that our resistance to its expansion was a noble cause."
From President Kennedy's "Ich bin ein Berliner" speech to President Reagan's "Mr. Gorbachev, Tear down this wall," the Berlin Wall provided the most important stage for American presidents to proclaim their country's international role to both a world audience and the American public, Schwartz said.
"It is an ironic fact that today there are more segments of the wall on public display in the United States than in Berlin itself," Schwartz said. "The absence of any equivalent to the Berlin Wall in today's world may be one more reason why presidents have had such a difficult time defining America's global role and convincing their own people of its importance."
David Blackbourn, Cornelius Vanderbilt Distinguished Professor of History, notes that the achievement of a united, robustly democratic Germany is "worth celebrating." He also says that the date Nov. 9 has been somewhat rehabilitated by the Berlin Wall coming down. Earlier in German history, Nov. 9 was the date of Nazi leader Adolf Hitler's "Beer Hall putsch" attempt to overthrow the German government in 1923, and the pogrom of "Reichskristallnacht," or "Night of Glass" in 1938, during which Jews were killed and arrested in Germany while more than a thousand synagogues were burned and Jewish businesses were destroyed or damaged by Nazis and their sympathizers.