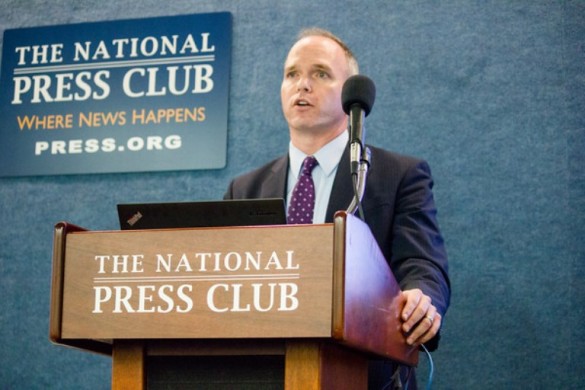 The five most effective members of each political party in the House of Representatives facing re-election in the Nov. 4 elections all won, report Alan Wiseman and Craig Volden, creators of the Legislative Effectiveness Project that tracks how skillfully members of Congress handle their business.
Wiseman is associate professor of political science and law at Vanderbilt University, and Volden is professor of public policy and politics at the Frank Batten School of Leadership and Public Policy at the University of Virginia. Their website and book, The Lawmakers, divides the lawmaking process in the House into five measurable steps: bills introduced; bills that receive action in committee; bills that receive action beyond committee; bills that pass the House; and bills that become laws. It then tracks each lawmaker's bills each step of the way. Data is entered going back to 1973 through the 112th Congress (2011-12).
Drawing from the website, Wiseman and Volden determined the most effective Republican and Democrat members of the 112th Congress who were up for re-election. Those are:
Republicans
Lamar Smith (Texas-21)
John Mica (Fla.-7)
Ileana Ros-Lehtinen (Fla.-27)
Hal Rogers (Ky.-5)
Jeff Miller (Fla.-1)
Democrats
John Conyers (Mich.-13)
Zoe Lofgren (Calif.-19)
Raul Grijalva (Ariz.-3)
Bennie Thompson (Miss.-2)
Timothy Walz (Minn.-1)
All 10 top-ranked representatives won re-election. Additionally, 27 other members facing re-election were consistently rated as "highly effective" by the website across the last three Congresses, and they also all won re-election.
"While the new Congress will be compelled to address a wide range of problems and policy debates, and while questions continue to emerge as to how the Republican-controlled House and Senate will navigate the political waters – especially with the influx of dozens of newly elected freshman legislators – it is fair to say that the U.S. House will not be hurting for want of effective lawmakers," Wiseman said.