Life Phase Series: 'Palliative Care and Advanced Care Planning'
Nov. 4, 2014, 3:55 PM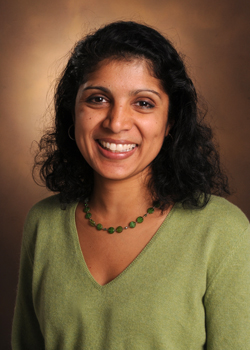 Join Dr. Mohana Karlekar for an informative and interactive presentation on palliative care and advanced care planning on Thursday, Nov. 20, from noon to 1 p.m. in Light Hall, Room 437.
Knowing and communicating your care decisions helps ensure that your personal wishes will be upheld. Friends, family and health care providers will know how best to care for you based on your personal values and preferences.
Karlekar is medical director of the Palliative Care Program at Vanderbilt University Medical Center, associate medical director of the Hospice and Palliative Care Fellowship Program, and medical director of the Vanderbilt Palliative Care Unit. She received her medical degree from the State University of New York at Stony Brook and completed her residency at Mt. Sinai Medical Center in New York City.
Karlekar has taught ethics and end-of-life care for more than a decade to medical students, faculty and house officers. She is the course director for the monthly Palliative Care Journal Club as well as elective rotations in palliative care for medical students and house officers at Vanderbilt. She has presented on end-of-life care at national and international meetings and co-authored the chapter on family meetings in the second edition of Principles and Practices of Palliative Oncology and Supportive Oncology. 
This Life Phase Series event is sponsored by the Vanderbilt Recreation and Wellness Center.
Contact: Marilyn Holmes, (615) 343-2638
marilyn.c.holmes@vanderbilt.edu