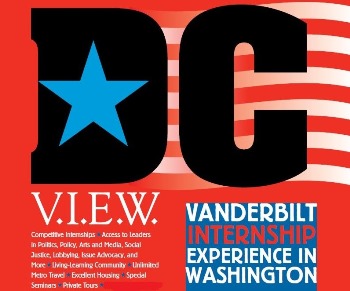 Vanderbilt's Office of Active Citizenship and Service is now recruiting students for the Vanderbilt Internship Experience in Washington (VIEW). The application deadline is Friday, Nov. 14. The final info session will be in Rand 304 on Tuesday, Nov. 4, at 12:30 p.m.
Visit the OACS webpage for details.
Questions can be emailed to kelly.jamerson@vanderbilt.edu.