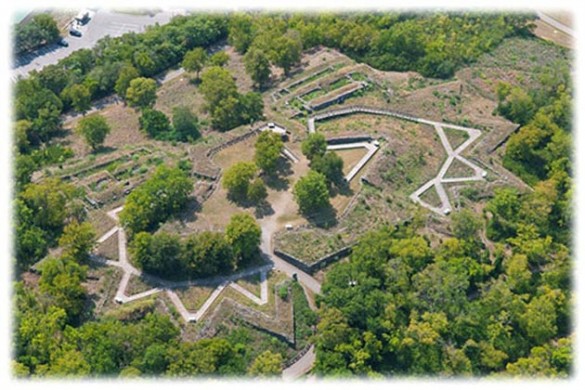 Vanderbilt's Department of Earth and Environmental Sciences is partnering with Friends of Fort Negley, the Tennessee Geological Survey and Vulcan Materials Company for "Day of the Dead: Ancient Animals and Historic Peoples Among Us" on Saturday, Nov. 1.
Several fossil-hunting and identification events are planned from 1 to 4:30 p.m., with a haunted history tour to follow from 4:30 to 6:30 p.m., at the Fort Negley Visitors Center and Park, located at 1100 Fort Negley Blvd., Nashville, 37203. The event is free and fun for the entire family.
1-4:30 p.m.: Fossils!
Check out Camp Fossil for hands-on activities for all ages.
Explore the outdoor timeline.
Bring your fossils for identification, and gather some new ones from the fossil pile.
Catch one of these all-ages presentations:
1-1:30 p.m.
TennesseeFossils.com website launch
See what the new Tennessee Geological Survey has to offer parents, teachers and the fossil curious.
2-2:30 p.m.
Fossils for first-timers
First-, second- and even third-time fossil hunters will find something new in this great starter session.
3-3:30 p.m.
Tennessee time travel with conodonts
Go back in time and see what ancient conodonts, an extinct animal that resembled the eel, tell us about different time periods in Tennessee.
4:30-6:30 p.m.: Haunted History Tour
Join some of our "former guests" for a marshmallow roast and a history tour. Be sure to register at 615-862-8470 to reserve your spot on the tour.
The Nov. 1 event is sponsored by Vulcan Materials Company, Vanderbilt University, Tennessee Geological Survey and Friends of Fort Negley.
For assistance of accommodations, please contact Fort Negley Visitors Center and Park at 615-862-8470.