Media Inquiries
Latest Stories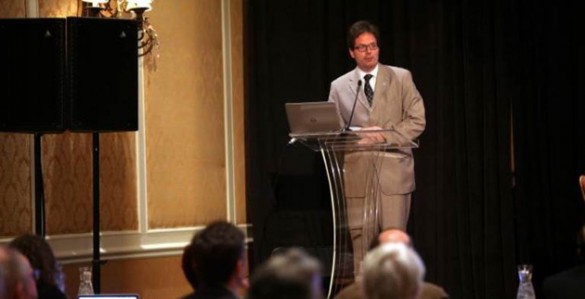 American songwriters face a much different legal landscape than their peers elsewhere when it comes protecting their rights under copyright laws, Vanderbilt law professor Daniel Gervais told a gathering of songwriters and composers at Loew's Vanderbilt Plaza Hotel.
Gervais, professor of law and director of the Vanderbilt Intellectual Property Program at Vanderbilt Law School, gave one of two keynote speeches Oct. 22 at the International Council of Creators of Music. His talk was titled "U.S. Copyright in International Context."
In many ways, American songwriters face a more complex, challenging system in their quest for fair compensation for their efforts, Gervais said.
"But then the good news," he said, "(is) the right U.S. authors have of getting their rights back after 35 years, so for example a songwriter who wrote hits in the late 1970s or early 1980s is able to get the rights to those songs back – or will soon."
A panel discussion was planned at Vanderbilt Law School Oct. 24 for attendees of the conference and the general public. Gervais was set to moderate the event, titled "Is Copyright Working for Songwriters and Composers? A Global Panel at Vanderbilt Law School."