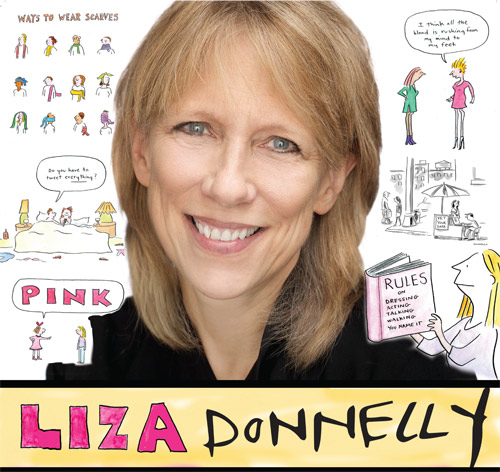 Liza Donnelly, a writer and cartoonist for The New Yorker magazine, will speak at Vanderbilt University Monday, Nov. 10. The event will begin at 7:30 p.m. in the Vanderbilt Student Life Center, located at 310 25th Ave. S. A reception and signing for Donnelly's latest book, Women on Men, will follow the lecture.
Tickets go on sale at 10 a.m. Oct. 20. They are $1 for Vanderbilt students and $5 for Vanderbilt faculty, staff and the general public. Tickets may be purchased at the Sarratt Student Center box office or at Ticketmaster.com.
Donnelly has been drawing cartoons about culture and politics for The New Yorker for more than 30 years. She is also a columnist and cartoonist for Forbes.com, specializing in politics and women's rights. Donnelly draws a weekly political cartoon for Medium, and she is a contributor to many other national publications. Earlier this year, she was a finalist for the 2014 Thurber Prize, the award for written humor in the United States.
Donnelly serves as a cultural envoy for the U.S. State Department, traveling the world and speaking about freedom of speech, cartoons and women's rights. As a public speaker, she has addressed the TED (Technology Entertainment and Design) conference, the United Nations, and The New Yorker Festival, among other venues. In 2014, Donnelly was the recipient of an honorary degree from the University of Connecticut and delivered the commencement address.
Donnelly's Nov. 10 appearance at Vanderbilt is sponsored by the Vanderbilt Speakers Committee.