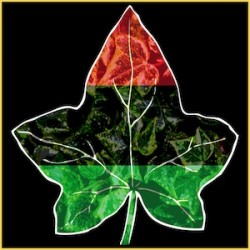 A quest to learn about Vanderbilt University's first African American Board of Trust member has led Vanderbilt sociologist Rosevelt Noble on a much greater mission to document as much of the African American experience at Vanderbilt as he can.
Although Noble had first come to Vanderbilt as an undergraduate in 1994, he knew little about Vanderbilt's African American history beside the story of the 1960 expulsion of civil rights activist James Lawson from the Divinity School. In 2007 Noble attended the dedication of the Martha Rivers Ingram Commons house named for Walter Murray Jr. and, despite having been continuously affiliated with the university as either a student or lecturer for 13 years, realized that he had no idea who Murray was. When a student echoed that ignorance, Noble decided to take it upon himself to correct the information gap.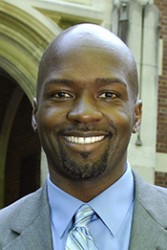 Noble spent hours interviewing Murray's family and going through his papers and personal effects. The experience sparked a deep curiosity about the African American experience at Vanderbilt. "Beyond the historical facts, I also became fascinated by the manner in which students coped with life at Vanderbilt and how this experience impacted their lives beyond college," Noble said.
Lost in the Ivy was born. Noble has already conducted more than 150 interviews with former and current students, both famous and ordinary—some of which may be viewed on YouTube—and looks forward to continuing that work in the years ahead.
Noble will give a presentation about Lost in the Ivy at Reunion on Friday, Oct. 10, at 2:30 p.m. at Sarratt Cinema. The event is open to the public.