Media Inquiries
Latest Stories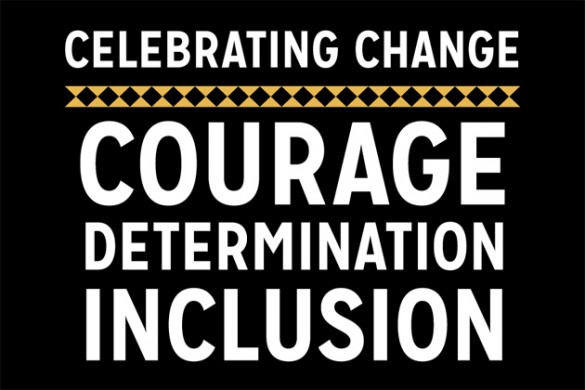 It has been 50 years since eight African American students made history in 1964 when they enrolled in Vanderbilt University's College of Arts and Science and School of Engineering.
Those students – Dianne White Bernstein, Norman Bonner, William Randolph Bradford, Conra Gandy Collier, Maxie Collier, Earl LeDet, Robert J. Moore and Dorothy Wingfield Phillips – were the first class of African American undergraduates at the university.
However, the march toward this milestone was a decade in the making and began when African American minister, Joseph Johnson, from Jackson, Tennessee, was admitted as a special student in the School of Religion in1953. Johnson earned a bachelor of divinity in one year, fulfilling the requirements for the degree on April 1, 1954.
Vanderbilt is marking these milestones with a new website and with banners that are displayed in a central location on campus.
"Celebrating Change: Courage, Determination and Inclusion" is the theme of the commemoration that recognizes the 50th anniversary of those eight pioneering students as well as the 60th anniversary of Johnson's becoming the first African American to graduate from Vanderbilt. Following four years of graduate study, he also earned the Ph.D. in 1958, becoming the first African American to earn a doctorate at the university.
This year also marks the 30th anniversary of the dedication of the Bishop Joseph Johnson Black Cultural Center on Vanderbilt's campus.
"[rquote]It is an opportunity to reflect on Vanderbilt's role in the changes that were happening in our country during that time, and to recognize these incredible people who have helped Vanderbilt become the great institution it is today,"[/rquote] Frank Dobson, director of the Bishop Joseph Johnson Black Cultural Center, said.
The website features the first class of eight undergraduates as well as Johnson and other notable African American alumni.
"The website primarily focuses on the anniversaries that are occurring this year, but it also offers the opportunity to learn about other notable African American alumni," Dobson said. "Certainly there are many stories about African Americans' contributions to the university, and we look forward to continuing to tell these stories through the work of the black cultural center and other programming and events on campus."
The commemoration of the anniversaries also comes in a year that Smith Hall, a new residence hall named for Kelly Miller Smith, opened in August. A pioneering Nashville civil rights leader, Smith also was Vanderbilt's first African American administrator. Also this year, Bishop Joseph Johnson has been honored by the Divinity School and Graduate Department of Religion with their Distinguished Alumni/ae Award.
Today, African Americans represent 7 percent of Vanderbilt's entire student body, including undergraduate, graduate and professional students.