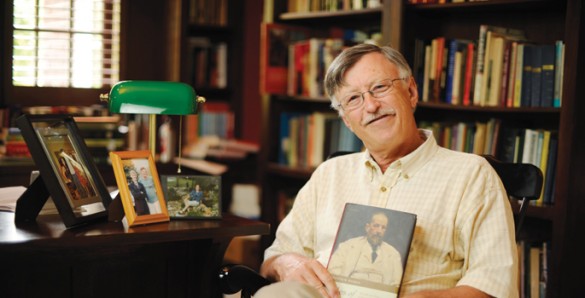 Hear fascinating stories about politicians, slaves, military leaders, executioners and diplomats from the pages of history this fall during Vanderbilt University's Saturday University lecture series.
"Unusual Suspects: Characters Who Made History" is the fall 2014 version of Saturday University, one way Vanderbilt makes its award-winning faculty available to the Nashville community without exams, term papers, etc.
The cost is $75 for four lectures, held on four successive Saturdays beginning 9:30 a.m. and winding up about 11 a.m.
The schedule:
The lectures will be held in Cohen Memorial Hall, 1220 21st Ave. South. Parking will be available on the 21st Avenue side of Cohen. Refreshments will be served before the events in the Cohen foyer, and attendees are welcome to visit the Fine Arts Gallery in the same building after the event. The current exhibition is "I am Unbeatable: Documenting and Celebrating Stories of Empowerment."
To register, fill out the registration form and return with $75 payment.