Media Inquiries
Latest Stories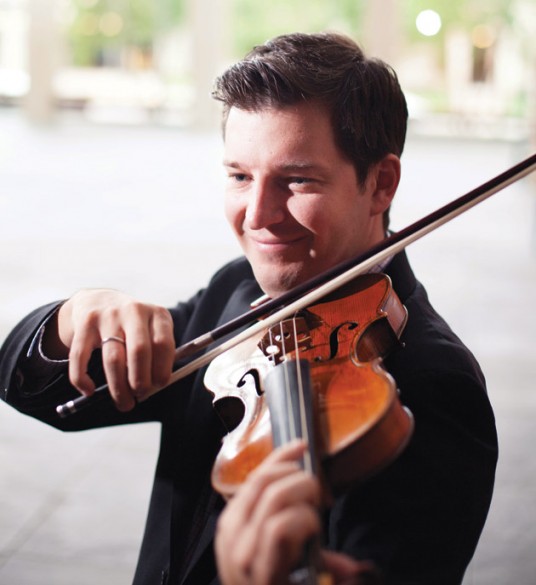 More than most professions, music celebrates the line of succession from teacher to student. Almost all master performers are also master teachers, passing on knowledge gained from experience to the next generation. Stephen Miahky, Joseph Joachim Professor of Violin at the Blair School of Music, understands the importance of this time-honored approach.
"I'm a big believer in that aspect of history—how in the music world, we hand things off to each other," he said. "The fact that our teaching is done one-on-one, and, in some ways, is very much part of an oral tradition. It's a continuum."
Like his Blair predecessor, Christian Teal, Miahky's teaching includes both undergraduate and precollege students at the school. "Not many universities can claim such a great precollege program," Miahky said. "That's one thing that's very exciting about Vanderbilt. [rquote]When there are young musicians involved in the culture of the institution, it enhances the life of the university."[/rquote]
As a performer, he plays first violin in Blair's signature chamber ensemble, the Blair String Quartet, a position also previously held by Teal, who retired from Blair in July after 42 years.
"Replacing Chris is impossible," Miahky said. "He's been such a force and shaper of Blair. My goals are to try to build on what he's done and keep going with the traditions that already have been started."
One of those traditions is championing work by contemporary composers. Miahky, who is a member of the Brave New Works ensemble and the IRIS Orchestra, both of which focus on contemporary music, was drawn by the Blair String Quartet's commitment to playing works by new composers, such as Images from a Closed Ward, written for them by Michael Hersch.
"We need to be advocates for the music of our time," Miahky said. "I'm very happy that the quartet and others on the faculty tackle new works, bringing them to the forefront. It's our responsibility.
"When you go to an art museum, you always want to see the great works of the past," he said. "But how they speak to the arts of the present is perhaps more interesting than the works themselves. That's always been a big part of my musical life: performing, commissioning and interpreting new music."
In both teaching and performing, the music continuum lives on in Miahky's new position.
"Chris Teal taught at the Meadowmount School (a summer program for strings in New York) in the late '90s, when I was a student," Miahky said. "I used to play in master classes for him and saved some of his comments. When I interviewed for this position, I showed him some of the comments he'd written. It just keeps going."
View the complete list of new university faculty for 2014-15.
View the complete list of new medical faculty for 2014.