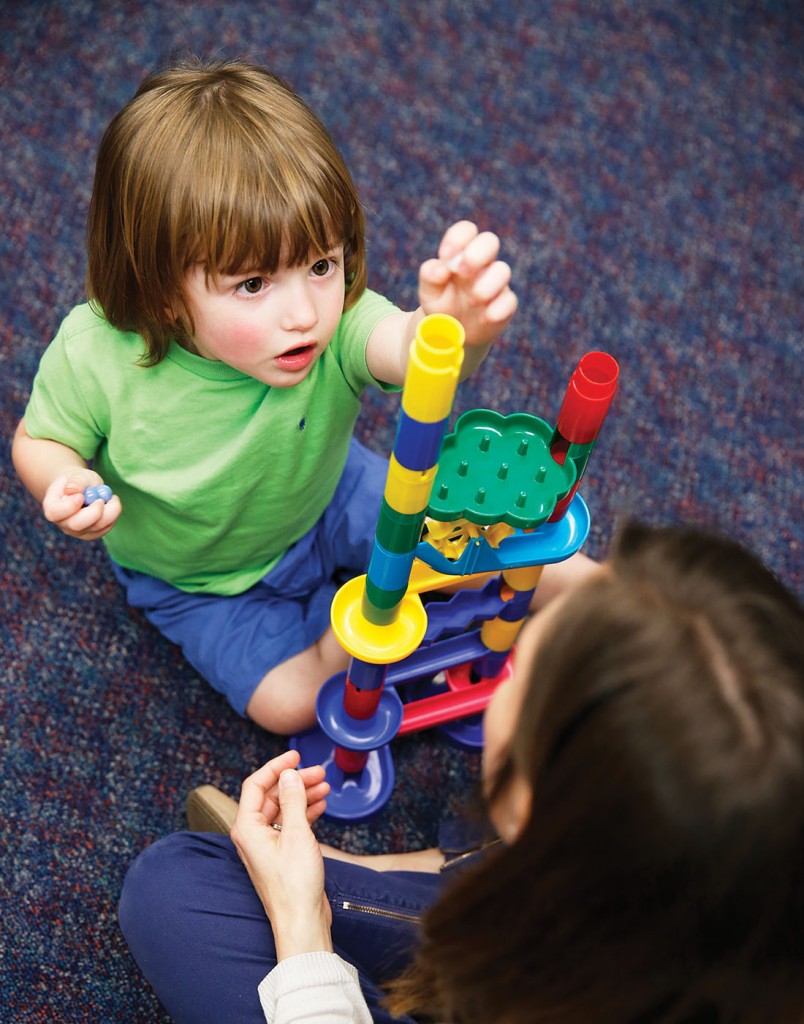 A preschool program for children ages 18 to 36 months with autism or suspected autism opened in July at the Vanderbilt Bill Wilkerson Center (BWC), with plans to expand to children ages 3 to 5 in the near future. The intensive treatment focuses on establishing and improving functional communication skills, social interactions and play skills.
"We have long been providing group speech–language therapy sessions for children with autism," says Jennifer Pilkington, BWC's Autism Preschool coordinator. "A preschool led by speech–language pathologists that also provides additional support services, including occupational and behavioral therapy, is something unique to this area."
Pleasant View, Tennessee, resident Tracy Baker had been bringing her 2-year-old son, Bentley, to BWC therapy for an hour a week. Bentley was diagnosed with autism at 20 months and is delayed in speech.
"We have been working with him on signing and learning words," Baker says. "He has really done well in six months."
Now the increased potential offered with extended preschool sessions is cause for excitement. "We have made progress with just an hour a week here, but just imagine if you could have it three days a week for several hours a day," Baker continues. "That is huge. It is very hard to get someone to come to your home to provide these services, and it is very expensive and insurance does not cover it."
The preschool uses occupational therapists, feeding therapists and behavioral analysts. A portion of costs is covered by insurance, and the rest is tuition-based. Additional services include aftercare.
"There's definitely a need, and with the increasing numbers of children being diagnosed with autism, they need a structured type of environment where they can come and get these early skills under their belts so they can be prepared to enter preschool, kindergarten, first grade," says Pilkington.
The preschool pod is located in the Pediatric Speech/Language Clinic on the sixth floor of Medical Center East.
---