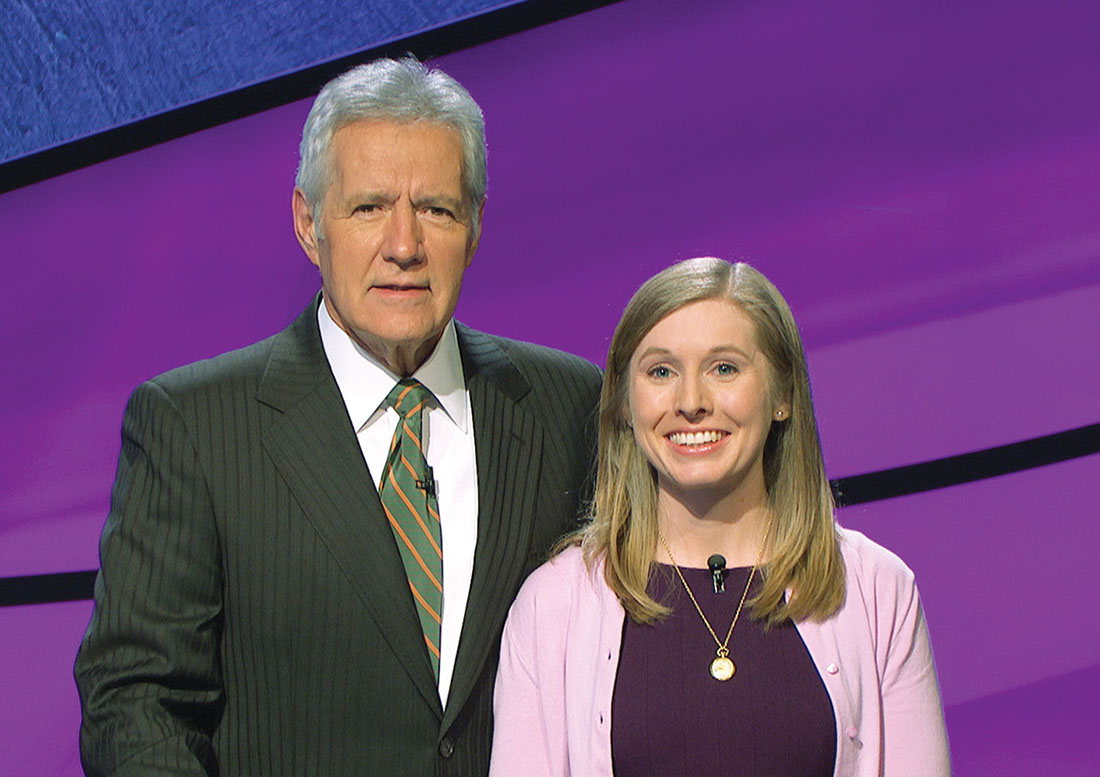 Nursing student Molly Lalonde was a four-night winner on episodes of the game show Jeopardy! that aired in June. A pediatric primary-care nurse practitioner student, Lalonde completed her master's course work in August.
Lalonde's earnings on the show totaled $55,300. She described her experience in a blog post:
"When I arrived in California and walked on the set, I think I finally appreciated one of the unwritten lessons of nursing school, which is how to appear confident while actually being completely freaked out about something you are about to do. You quickly learn that when you're walking into a patient's room to start an IV or insert a catheter, you have to mask your fear with a smile and hide your shaking hands through sheer willpower or the patient will send you packing before you can even begin."
A native of Nevada who received her undergraduate degree from the University of Notre Dame, Lalonde also learned that the Jeopardy! categories can be deceptive: She washed out in answering questions about her home state, but aced questions about Caribbean cooking.
"When the category 'Glands and Organs' came up, I reasoned that I probably would either do really well or embarrass myself to the point where VUSN would be checking to see if I needed a remedial anatomy and physiology course," she says. "Thankfully, I ended up answering every question in that category, which was great for me and will likely also be reassuring to any patients I treat in the future."
Lalonde is no stranger to the rigor and emotional stamina required to succeed on the long-running program billed as "America's favorite quiz show." At Vanderbilt she held the full-tuition Laura Catherine Rankin Memorial Scholarship and was a member of the VUSN Graduate Student Council, serving as a liaison among graduate students, professional students, faculty and administration.
---
Read an essay by Lalonde about her Jeopardy! experience.
---